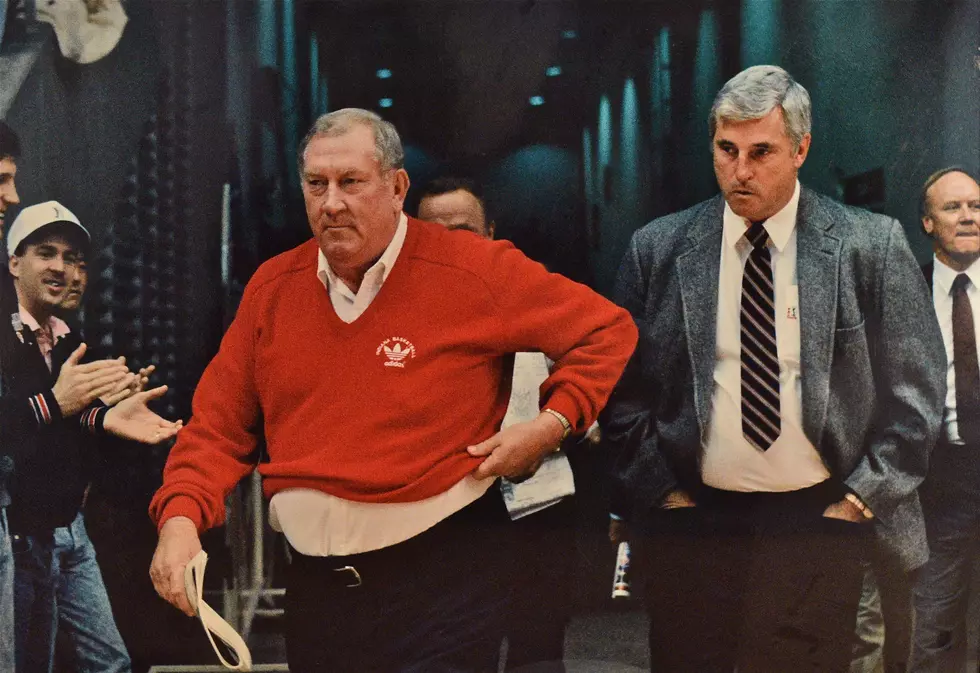 Remembering Don Haskins' 2006 Interview with Bobby Knight
Brian Kanof.
Today marks the 10th anniversary of when we lost Don Haskins. I have often been asked about the highlight of my broadcast career and the answer is easy. From 2006 to 2008, I had the opportunity to work with Coach Haskins on a radio show that we hosted at three different venues. It made its debut at Fuddruckers on the westside and then moved to the State Line for a brief run. We ended it at the Three Legged Monkey in east El Paso and the final show was March 25th 2008, when Tim Hardaway filled in as guest host. Coach Haskins passed away a little more than five months later.
I still have many of those shows archived on either cassette tapes or computer files. Interviews with Norm Ellenberger and Harry Flournoy can be heard on our YouTube channel and I added another classic conversation this morning from September 19, 2006. Bobby Knight was coaching in Lubbock at Texas Tech and as everyone knows, he was one of Haskins' best friends. The two met in 1972 at the USA Basketball Trials, and they worked together in Munich during the summer games. When we caught up with Coach Knight, the chemistry between the two legends was obvious from the beginning of the interview. They talked basketball, hunting, fishing and told some terrific stories. That iconic photo of both coaching legends coming out of the tunnel at the Don Haskins Center from December, 1989 wearing each other's clothes is courtesy of Brian Kanof. I have not replayed the Bobby Knight interview until now and wanted to share it the people who knew The Bear the best. Enjoy!