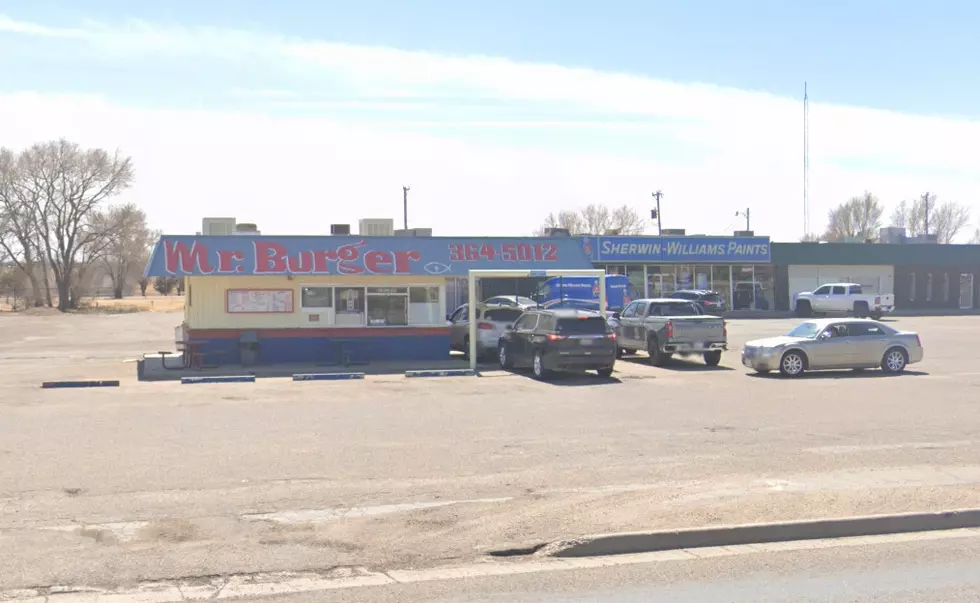 Remember Mr. Burger? There's Still One in The Texas Panhandle
Google Maps
Do you remember Mr. Burger?  It seemed that all of them had disappeared, but nope, you'll still find a few still standing.
In fact, if you make the short drive to Hereford, you'll find Mr. Burger in one of its original locations on Park Ave.  At one point in time, Hereford had two Mr. Burgers. Mr. Burger East on East Park Avenue, and Mr. Burger West on West Park Avenue.
For those who attended Hereford High School, Mr. Burger East was within walking distance from the school.  It was Mr. Burger or Dairy Queen for lunch.  Most of the time Mr. Burger won.
It was a sad day when both the Mr. Burgers closed in Hereford.   They had some of the best burgers, and oh my gosh, we cannot forget about the chicken bits.  Some of the best chicken ever made.
Mr. Burger also had some of the best ocean waters and cherry limes around.   For some reason, I remember that they used to serve them in these giant milk carton containers and that just made them so much better.
At some point in time, they reopened Mr. Burger West and I had the opportunity to stop in recently and the chicken bits and even the hamburgers were just like I remembered.  That flattop grill must be well seasoned.
While researching the history of Mr. Burger I ran across the Facebook of Mr. Burger located in Guymon.  The original franchise was started by Norman Blankenship in the early '70s and was based in Amarillo. The franchise company was based out of Amarillo. All the Texas, Arkansas, Oklahoma, Kansas, and Louisana stores were franchised with Norman Blankenship.  In 2004, his nephew purchased the franchise.
However, it doesn't look like the Hereford Mr. Burger is connected to the Guymon, but dang, the food is still the same.
There's still a Mr. Burger in Dimmit.
and in Abilene if you just happen to be in the area.
So if you are craving nostalgia, make the short drive to Hereford, Dimmit, Guymon or Abilene for some Mr. Burger.
Amarillo's Restaurant Closings in 2022
We hated to see these places go!
25 Landmarks of Amarillo and the Texas Panhandle