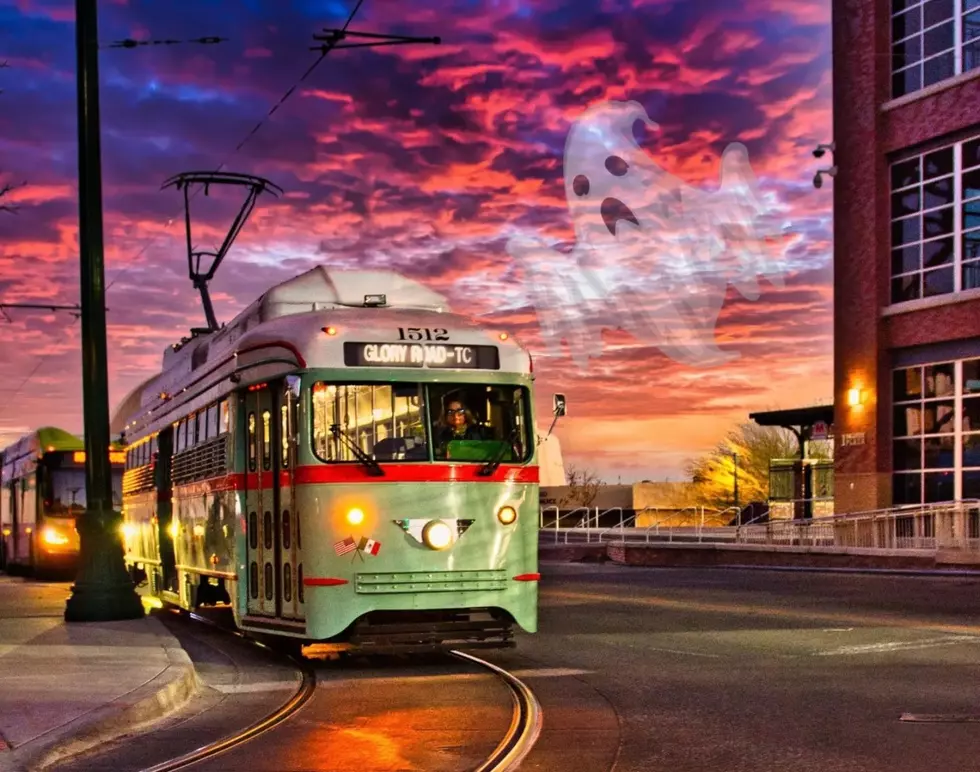 Registration Is Open For The Next Free El Paso Trolley Ghost Tour
Ruben Gomez / ma
Registration is now open for the next Historically Haunted Trolley Ghost Tour around downtown El Paso set for Thursday, July 21, 2022.
Due to popular demand, the haunted ghost tour aboard the El Paso Streetcar has attracted the curious and booked up since its first tour. So, here is your heads up - registration to be part of the next tour is actively open today.
The tours are free as the crew of Ghosts915 goes into detail about historic downtown El Paso and its frightful past. Learn about the elusive shadow men who lurk in the dark, jump rooftops across the downtown area, and many more creepy stories.
From bars to hotels and restaurants, the crew of Ghosts915 will take you on a spine-chilling tour of the undead.
Ghosts915 is a TAPS Family and Ghost Adventures crew affiliate that assists with Paranormal Investigations, Ghost Tours, and fundraising. The group has investigated many of the city's hot spots like Ysleta, San Elizario, Concordia Cemetary, and dozens more, including downtown El Paso.
The haunted trolley tour continues all summer, so if you can't make it this time around, you can jump on board the next session.
Folks interested in the next haunted trolley tour this month will need to act fast as space is limited. Registration is now open via Eventbrite.com.
Tickets/ Registration:  
The ghost tour is free, but you must RSVP to save your seat.  

 

Click HERE to RSVP for your seat onboard the Haunted Trolley Tour
Meet Up:   
7:30 p.m. - The group will meet at the Convention Center & Vistors Bureau trolley stop

 
Haunted Trolley Ghost Tour Ride With Ghosts915
Thursday - July 21, 2022
Admission: Free
Star Wars Themed Airbnb In El Paso
Discover A World Of Exotic Snacks In El Paso
The 11 Tallest Buildings In El Paso