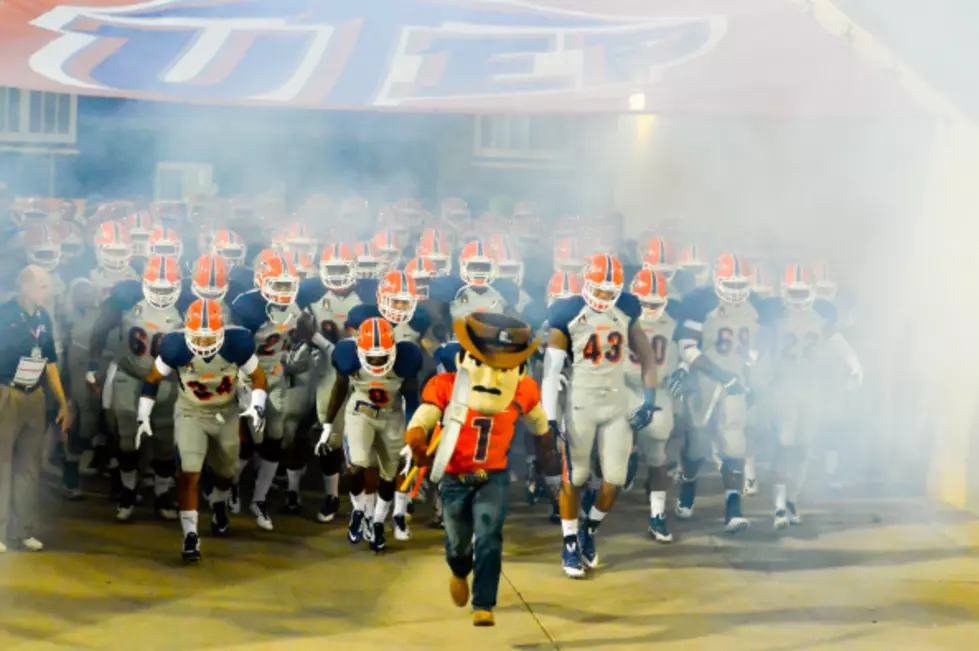 Props to Mia Khalifa for Being Considered UTEP's Famous Attendee
Getty Images
Now UTEP's name would not be part of a cool list if it weren't for a former particular student, Mia Khalifa. If you occasionally scroll through Reddit then you must have come across a list of Texas schools that have a tie to fame.
Enter your number to get our free mobile app
There is a particular list of the most famous attendee for every Texas FBS school that was shared on Reddit by Blackstallion657. You will recognize a lot of the celebrity names placed in each school slot. Some of you may wonder something after checking out the list of famous attendees like I did.
Kourtney Kardashian attended Southern Methodist University which is in Dallas, Texas. One of my favorite rappers I saw representing the University of Houston was none other than Lil Wayne.
Another familiar school and celebrity name you definitely recognize is Matthew McConaughey representing Texas Longhorns. By now you should know Matthew McConaughey screams Texas and is all about the state if you follow him on his socials. But there is a Texas school listed you're all too familiar with stationed here in the borderland.
I bet there were a ton of you who got excited to see UTEP Miners on that list. You got to admit though if it weren't for Mia Khalifa's status, UTEP's name probably wouldn't be on that list.
But, it got me wondering how Green Bay Packers Aaron Jones, and Will Hernandez were overlooked. But major props to Mia Khalifa for getting her book smart on at UTEP and becoming the famous attendee.
Sure, we can't forget a couple of other famous attendees who have a connection to UTEP. For example, Aaron Jones and Will Hernandez had their familiar role with UTEP and are now in the NFL industry. Pick the name of the famous attendee who you believe best represents UTEP in the poll below.
Celebs Share Their Personal Paranormal Stories