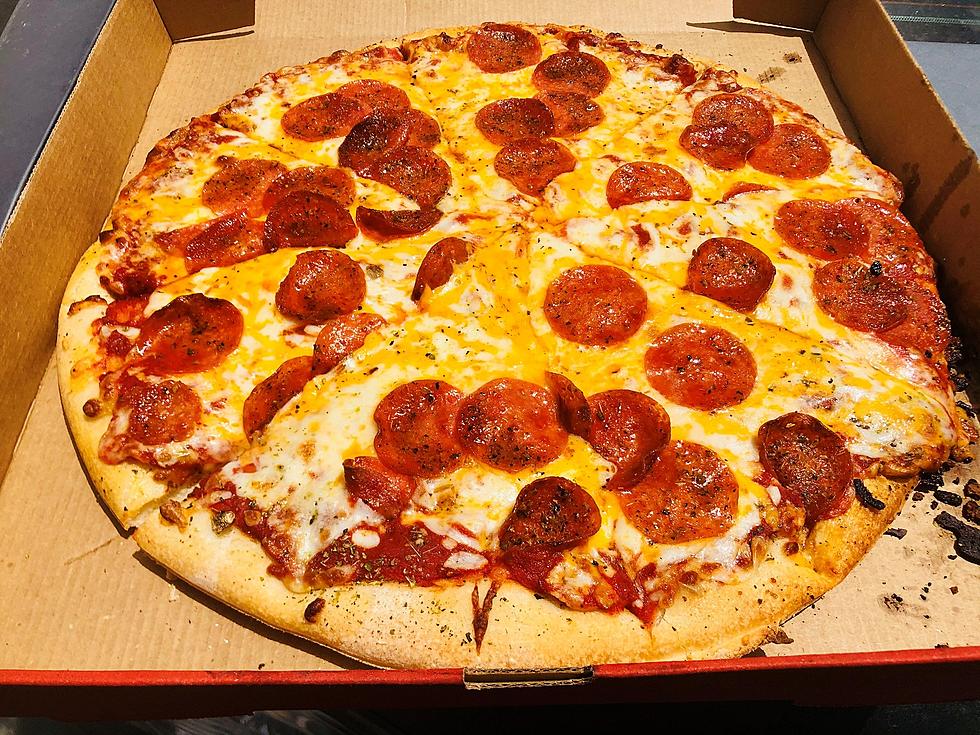 What Is It About This Pizza That Has El Pasoans So Obsessed?
ma
All pizza is not the same, but one particular pizza joint has El Pasoans obsessing over their pizza. 
What is it about Peter Piper Pizza that has fans hooked on the doughy goodness? Is it the crust, the sauce, the cheese, or the combination of personalized toppings that make the pizza chain so loved by El Pasoans and others across the country, including Mexico?
Friends, co-workers even family members are utterly obsessed with this pizza; even my mom, who never eats pizza, loves Peter Piper Pizza.
There are a few food items synonymous with El Paso, such as Whataburger, Chicos Tacos, and Dr. Pepper. And when it comes to pizza, Peter Piper Pizza ranks among El Pasoans most preferred choice giving it great reviews over the years on YELP and TripAdvisor:

For those who are old enough to remember, Peter Piper Pizza came onto the scene in El Paso in 1982. It was the first Peter Piper Pizza to open in all of Texas and since then has gone on to open 49 restaurants across the state and many more in Arizona, California, and New Mexico.

Almost a decade later, in 1991, Peter Piper Pizza opened its first location in Ciudad Juárez and now has 48 locations across the border in Mexico.

So what is it about this pizza that keeps El Pasoans going back for more? 
While we're sure that Peter Piper Pizza's dough is proprietary information, we know it's made from scratch daily and only uses the freshest ingredients. Or maybe it's the whole restaurant concept, making dining fun for the entire family, play dates, and birthdays while serving up consistently good-tasting pizza. 
Whatever the secret formula behind the fan-favorite pizza is, it's evident that Peter Piper Pizza has become a staple in El Paso, becoming a favored spot for a delicious slice of pizza and fun.

Loteria Del Chuco Preview
35 Unwritten Rules That True El Pasoans Know:
Socorro's El Charlatan 12-Course Chef Curated Menu in Mouthwatering Pictures