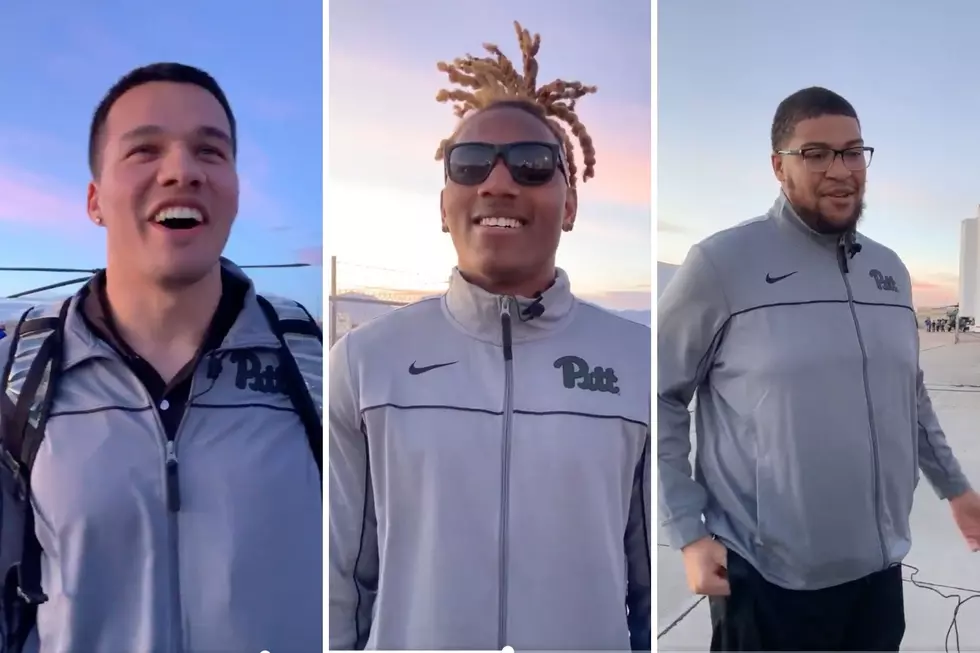 Pitt Football Players Share Their Favorite Sun Bowl Experiences
Tony the Tiger Sun Bowl via Twitter
The annual Sun Bowl football game kicks off December 30th at noon at Sun Bowl stadium, right here in El Paso, Texas.
Before the game pits these two teams against each other, the event's hospitality brings the teams together for unique experiences around El Paso.
The annual experiences seem to be going to Fort Bliss and Cattleman's Steakhouse. I am not too sure of the other things, but this year we get a glimpse at what the players pick as their favorite experiences.
Disclaimer: These were their answers before Cattleman's Steakhouse.
As you can see Fort Bliss seems to be the fan favorite. Again, it is before they party at the Fan Fiesta and at Cattleman's steakhouse. Tony the Tiger Sun Bowl's social media gave us a glimpse of the fun players have each year. Plus, we get to know the players a little bit with their oversharing of special talents.
That guy who can shake his eyeballs freaked me out a little, but I will be looking for him on the field.
While these two videos focus on Pitt players, the Sun Bowl didn't leave out UCLA players. Instead of learning about their talents, we learned about the songs they are digging.
Warm-Up Songs Loved by UCLA Football Players
I hope El Paso has been a great time for all the players, but we know at least three Pitt players will have a special place in their heart for UTEP Men's Basketball coach Joe Golding for helping them even make it to the game.
FANCY: 25 Celebrities Who Have Stayed at The Historic Hotel Paso del Norte