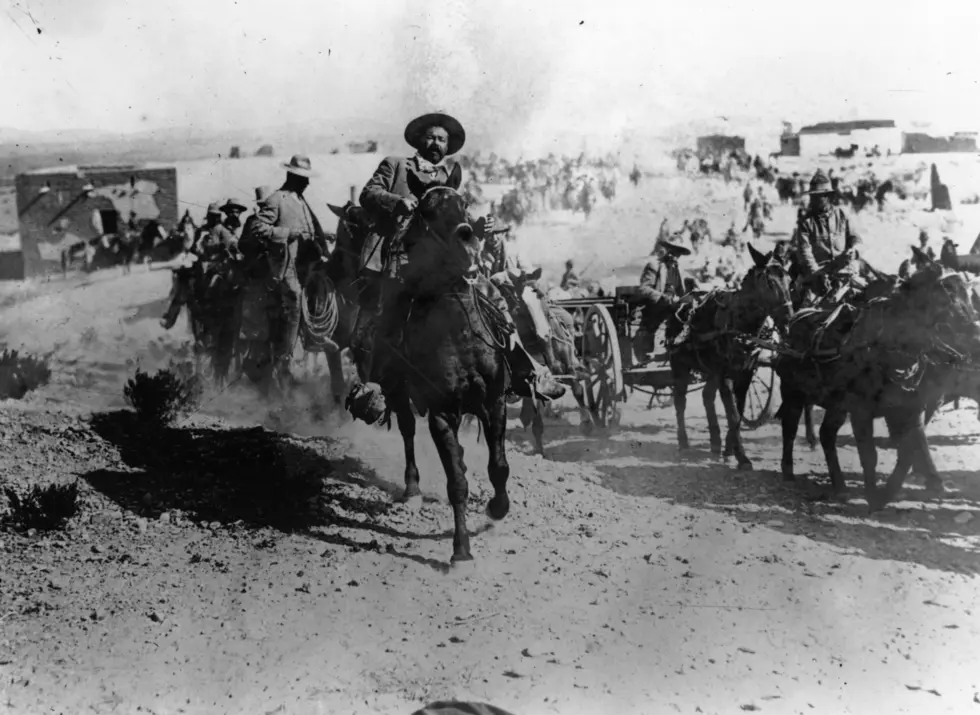 Pancho Villa's 100 Year Old El Paso Home To Be On History Channel
Getty Images
El Paso has an amazingly rich history so it's no surprise that one of the El Paso landmarks will be included in an upcoming show that people can watch on the History Channel.
Doroteo Arango, also known as Pancho Villa, became one of the most important, if not THE most important figures during the Mexican Revolution from 1910-1920. Many battles took place in Juarez & El Paso would be the home for many soldiers to take refuge, weapons, transportation, & communications.
With many battles taking place in Juarez, Pancho would frequent El Paso; one of the most frequent stops was a house built back in 1899 nicknamed "The Pancho Villa Stash Home".
Located in downtown El Paso at 331 Leon Street, The Stash Home became the main location used by Pancho Villa & his brother Hipolito & became notorious for everything that was stashed by Pancho & recovered in a US Customs raid back in 1915: $500,000 in American currency. & gold coins as well as finding $30,000 worth in jewelry inside a safe.
It was discovered recently that a crew from the History Channel came to visit the Pancho Villa House in El Paso & as KTSM confirmed, the crew behind the show of "Beyond Oak Island" were filming the house for an upcoming episode.
For anyone who hasn't seen the show, the main premise behind Beyond Oak Island involves two brothers, Rick & Marty Lagina, going around the world finding treasures & uncovering new information on the past.
It'll be interesting to see what new details the show will possibly bring up about The Mexican Revolution & Pancho Villa's legacy.
You can see more photos of the Pancho Villa Stash Home that Tricia took when she visited the house right here.
A Walk Around The Old Glory Memorial In El Paso
The El Paso Old Glory Memorial has been a sight of remembering the veterans who have fought for this country since 2003. Here is a look around the Memorial including some of the plaques & donations you can find there.