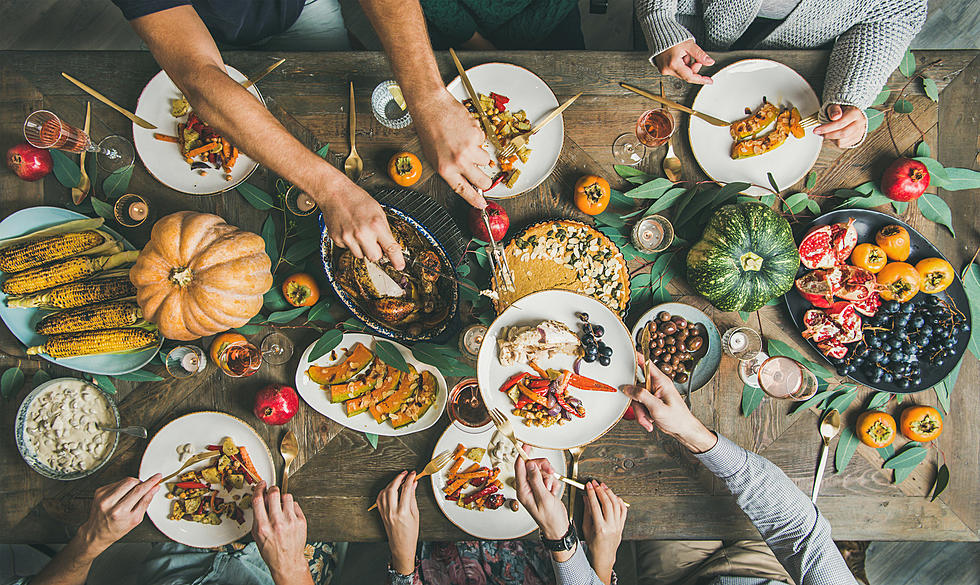 No Trash Pick Up For El Pasoans On Thanksgiving Weekend
Foxys_forest_manufacture
Thanksgiving is filled with a lot of stuff. Turkeys, cake, pie, cookies, tons of family dropping in to eat all that turkey and cookies and do it all in just one day. All that stuff means you are going to be generating a lot of trash. During holiday weeks, you might have more trash than usual so knowing when you can put out your bins is an important part of your preparations.
WHEN IS ALL THAT TRASH GETTING PICKED UP?
I asked the City's Environmental Services Department about garbage and recycling collection schedules during the Thanksgiving weekend. This is the reply I got:
"The City of El Paso will not be collecting trash on Thanksgiving holiday weekend. The holiday will only impact customers who would have bins collected on Nov. 25 and 26. We are asking these customers to roll their gray trash bins out on Monday, Nov. 29. We will only collect gray trash bins on Nov. 29. Impacted customers should hold their blue bins until their next regular collection day. Please call me if you have questions."
If your trash is usually picked up on a Thursday or Friday, you'll need to keep in mind the changes that have been made. These changes are being made for the Thanksgiving weekend only. There is no word on how the trash schedule will be handled during the Christmas and New Year's holiday weeks but as soon as we get word back on those schedules we will let you know.
MORE: See 30 toys that every '90s kid wanted