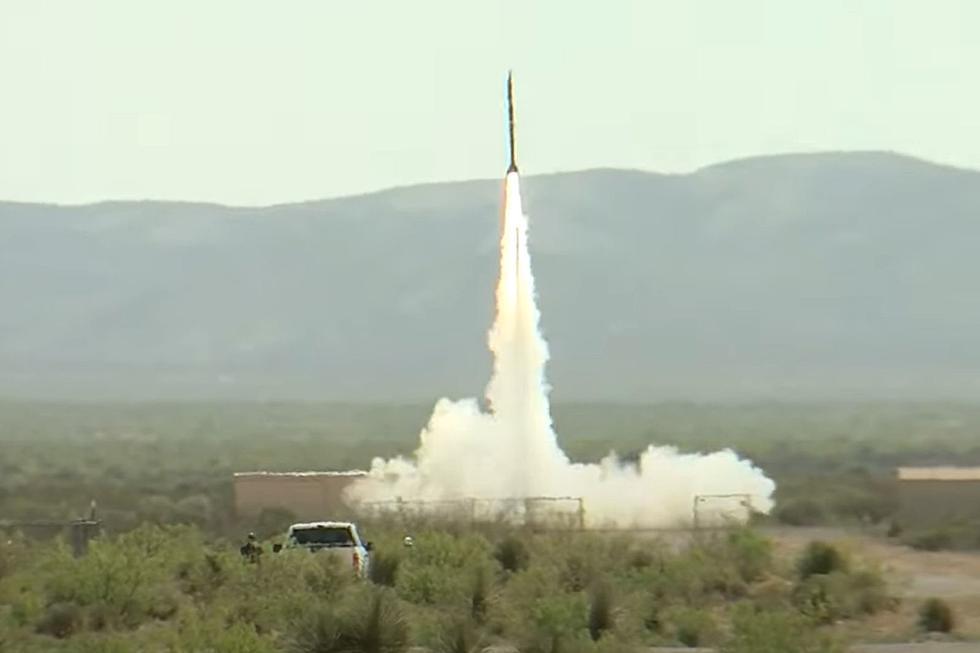 Space Funeral Rocket Explodes at Liftoff in New Mexico
KVIA ABC-7 via YouTube
Spaceport America, located in Truth or Consequences, New Mexico, has surely seen its fair share of rocket launches. It has also seen its fair share of unsuccessful launches like it did the other day.
According to KVIA, a UP Aerospace rocket, 20 feet tall and carrying a NASA payload, as well as the ashes of a former astronaut, exploded at liftoff. The rocket was carrying 13 payloads from NASA's TechRise Student Challenge, a competition that encourages teams of sixth to 12th-grade students to design, build, and launch experiments on commercial suborbital vehicles.
The ashes of the former NASA astronaut, Phillip K. Chapman,  were launched through Celestis, the Texas based company that specializes in space burials. Don't know what space burials are? Well I have a handy guide for you here; but they're basically a company where you can send your loved one's ashes up into space.
In a statement Celestis acknowledged the launch failure by saying:
Today's launch was unsuccessful. It made it off the pad but did not reach target altitude due to an anomaly. We will be working with Up Aerospace to determine what happened.
Celestis also said that all the participants of this failed launch will be aboard their next one. You can check out the schedule of all Celestis launches here.
Enter your number to get our free mobile app
Celestis offers different pricings and experiences for the remains of loved ones and they range from a simple space flight that will cost you over $2,000 to a full on space journey beyond the moon that will cost you over $12,000.
Check Out This Man-Made TEXAS Lagoon!