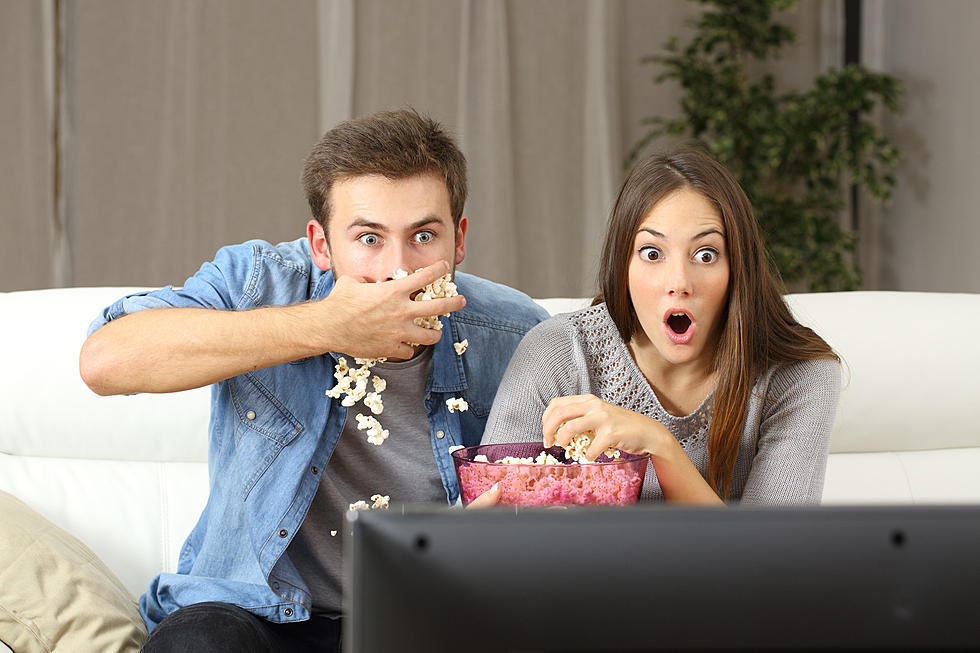 Mike & Tricia Listeners Binge Watch These Shows
AntonioGuillem
There is some severe weather heading out way this week. On Wednesday night, temperatures will drop and when we wake up on Thursday, it will be bitterly cold. It doesn't stop there. We are supposed to be getting a rain/snow mix and you know what that means. In El Paso, that means the whole city will probably shut down. Since we'll all be home and hiding from the cold weather, here is a list of shows that our listeners say they are binge watching.
1. Christina
Right now I'm watching Archive 81 on Netflix. That's pretty good 👍🏾
Archive 81 is about videotapes, a missing director, a mysterious cult that was being investigated, and the archivist who is restoring the damaged videotapes.

2. Ana
Definitely binge Yellowstone on Peacock or Paramaount+. Is sooo goood!!! Is a mix of Narcos, the Godfather and Dallas all together…for myself has been in my top 5 greatest series from all time
3. Glo
A great binge watch show is 1883. It's a prequel to Yellowstone. It's a great western with faith hill and Tim McGraw. It's an amazing show! I love it more than Yellowstone.
4. Angie
Raising Dion on Netflix!! Season 2 just dropped today. My kids are super excited for it. I'm going to watch euphoria "Euphoria" follows the troubled life of 17-year-old Rue, a drug addict fresh from rehab with no plans to stay clean. On HBO max
Raising Dion is the story of a single mom whose son has superpowers but she has to figure out how he got them and keep him from being exploited for them. Oh, and she's also investigating her husband's death, so yeah, she's busy.

5. Mikey
If y'all have Apple TV ...binge "Ted Lasso!" It's seriously the best and most positive show out there. 😄
You've seen all the memes and the gifs about this show. It's about an American football coach who is hired to manage a British soccer team. There is a lot of fish-out-of-water comedy and even some drama.

6. Pau
I really recommend binging "Mind Hunter" on Netflix. It's about a FBI agent that is studying the minds of serial killers, and why it is why they do what they do. The show follows this agent going to different prisons interviewing the serial killers..it's based off of an actual book. I really recommend it, it's interesting and intense
7. Katherine
You should watch Ozark on Netflix
Mike says watch this at your own peril because there are only a couple of seasons and it ends on a cliffhanger. Netflix likes to do that. They'll do a show but then cancel it without wrapping it up. This show follows a financial planner who has to run with his family from Chicago to the Ozarks when a money-laundering scheme goes wrong and he has to pay off a Mexican drug lord.

8. Martha
Last man Standing with Tim Allen
This show is about Tim Allen's character basically being the Tim Allen character in his previous series but this time with daughters. It streams on Hulu.

CHECK IT OUT: These words were born in the '80s