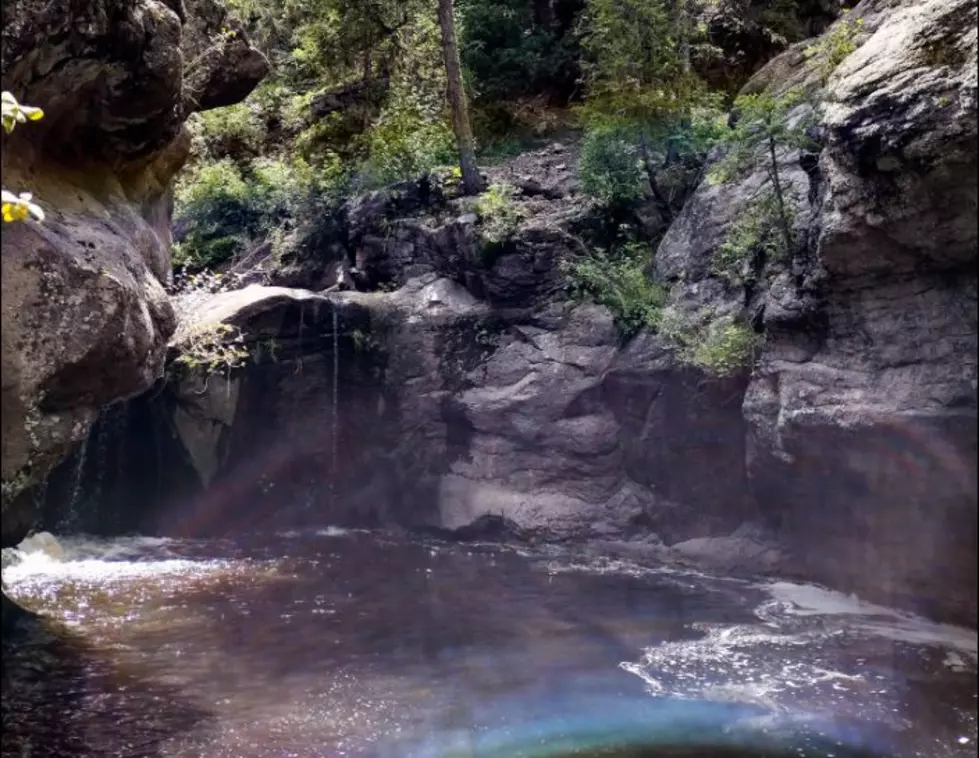 Majestic Spot for Peace & Quiet In NM Isn't Far From El Paso
via Aaron Aragon Facebook
There are tons of places in Texas and New Mexico that are worth visiting when you need an escape. Sometimes those places we love to escape to are far from city lights and sounds.
Normally, those kinds of spots hidden away have such a majestic view and delightful sounds. By delightful sounds, I am talking about the birds, the whims of trees, and even the water that floats nearby.
I have always been big on sharing lovely places that involve being one with nature with you. There is another spot that shouldn't go unnoticed and is definitely road trip worthy.
In my opinion, beautiful places are worth the long drive to enjoy a tranquil spot. I would not have known about this serene spot if Aaron Aragon hadn't shared about it.
Aaron Aragon shared his picture on the Abandoned, History, Landscapes & Wildlife of New Mexico Facebook page. It looks like it comes straight out of the movie Legend with Tom Cruise and the creepy-looking devil.
Just refer to the picture Aaron Aragon took of this lovely spot in Jemez, New Mexico. If you're looking for a new place to find some peace, Jemez, New Mexico is only 312 miles away from El Paso, Texas.
According to Aaron Aragon, you can find it by following the trail right after the Jemez Falls campground. Aaron Aragon has been taking landscape photography for many years now and it is a good thing he does. If he didn't we probably would not have found out about this particular area that some of us would love to visit.
LOOK: Stunning vintage photos capture the beauty of America's national parks
Today these parks are located throughout the country in 25 states and the U.S. Virgin Islands. The land encompassing them was either purchased or donated, though much of it had been inhabited by native people for thousands of years before the founding of the United States. These areas are protected and revered as educational resources about the natural world, and as spaces for exploration.
Keep scrolling for 50 vintage photos that show the beauty of America's national parks.