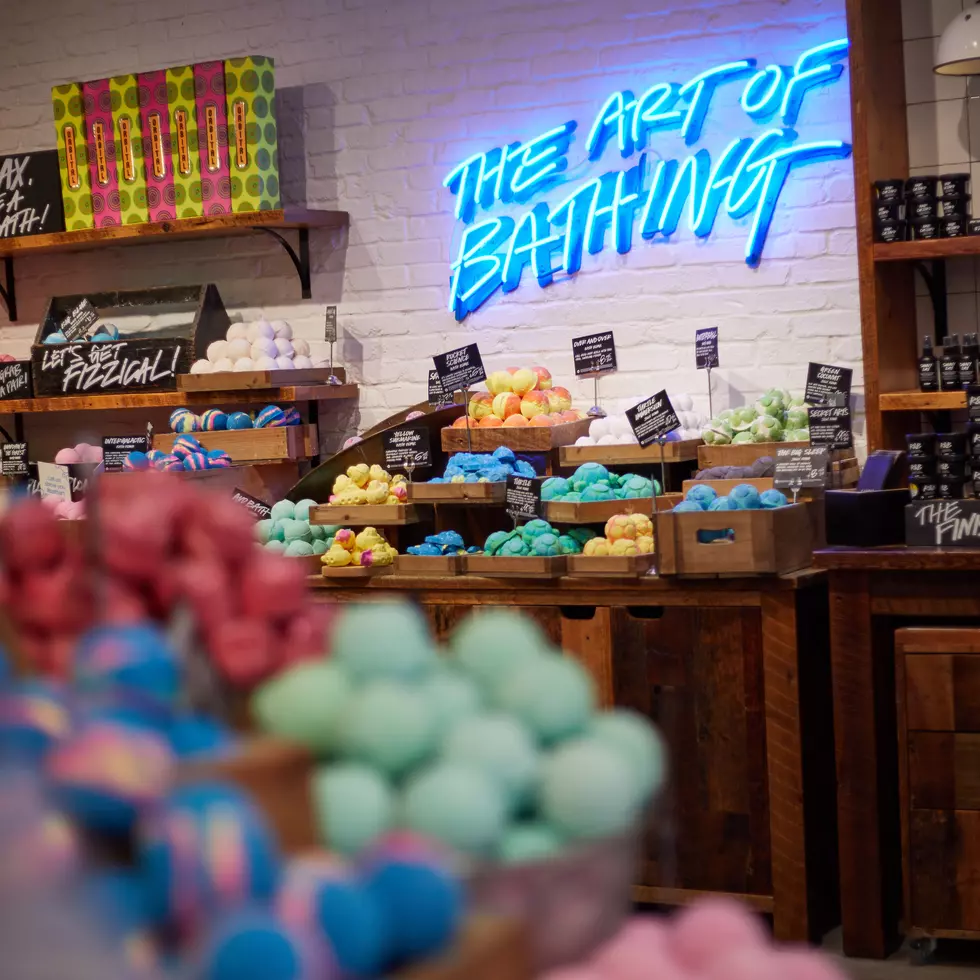 Lush Cosmetics Brings Their 'Sensory Playground' to El Paso
Lush Cosmetics
Lush Cosmetics is looking to excite El Pasoans' senses as they open up their first El Paso location, inside Cielo Vista Mall. On February 16th the doors of their newest location will open up, releasing an incredible fragrance of cruelty-free and mostly packaging-free products.
According to Elisa Torres, Lush's Director of Retail, the El Paso store's design was created with the customer's experience in mind as customers will get to interact with the products and examine the newest products with one-on-one skin consultations, demo products and new product innovations in person.
Not only do most of these products help reduce the use of plastic, but they also help fund charitable programs.
100% of sales from Lush's Charity Pot lotion go to grassroots organizations in the fields of animal welfare, environmental justice, and human rights, according to Lush.
Who doesn't want to smother their body in a lotion that helps communities? Bad people that is who.
El Pasoans are very passionate about helping each other and communities like ours. Lush's charitable mission fits right in with El Paso's love. You can give back and smell great by purchasing one of the Charity Pot lotions once the store opens at Cielo Vista Mall on February 16th or online, just check out their website lushusa.com