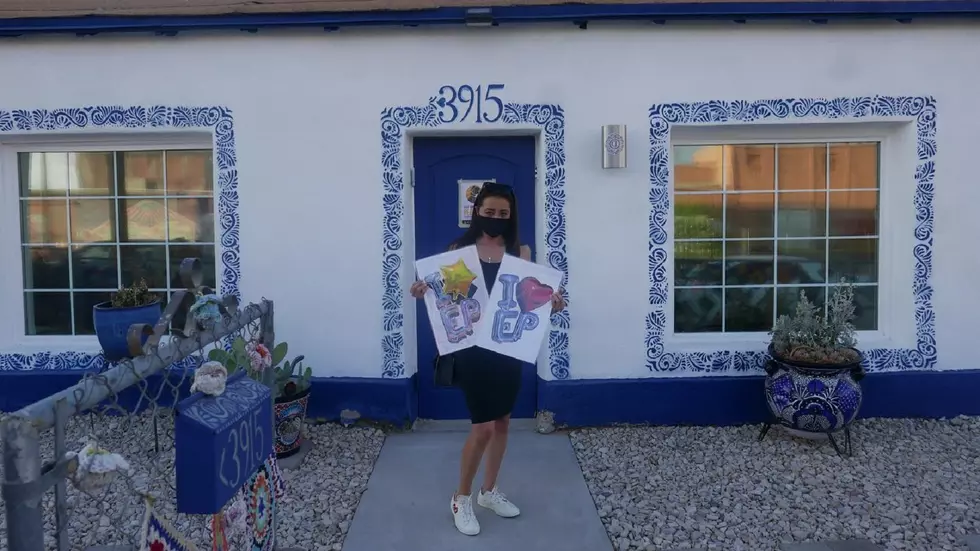 Last Thursdays EP Returns With Art Music Poetry Mezcal & Scorpions
Galeria Lincoln FB
This week El Pasoans are invited to get their fill of art, music, food, drinks, and overall merriment during Last Thursdays El Paso.
After shutting down for a year due to the pandemic, Last Thursdays El Paso is actively working with local galleries and businesses to cautiously and safely return a month early, bringing much-needed vitality and color back into the community.
Last Thursdays El Paso, which usually takes place every last Thursday of the month from March through November, and has grown into a monthly community event highlighting the downtown arts, culture, and entertainment scene.
Over the last few years, the gallery crawl and art market have grown beyond the downtown area to over 20 locations, including 5 Points and stretching miles away to the historic Socorro district.
This Thursday, head out and support local with Last Thursdays El Paso:
Casa Ortiz - 10167 Socorro Rd. - 5 p.m. to 10 p.m.
Enjoy the Art Exhibit compiled by six all-female local artists featuring Jaqueline Martinez, Gabriela Velasquez, Valeria Tejada, Gabriela Alvarado, Carolina "Kako" Villareal, Melinda Blackwelder.
Music: Live Jazz music by Footprints from 8 p.m. to 10 p.m.
Mission Trail Brewery and Casa Del Humo Food Truck will be open, offering fantastic craft beer and delicious smoked meats.
Galeria Lincoln – 3915 Rosa Ave. - 5 p.m. to 10 p.m.
The Living Room - 2310 N. Piedras – 6 p.m. to close
The Living Room will be hosting art by artists Diego Robot and Michael Ponce.
Little Toad Creek from Silver City will be serving up artistic cocktails, and Mezcal served with a side of Tarantula legs and Scorpions, will also be available.
Music: By Joe Dorgan
COVID-19: Last Thursdays El Paso and all establishments will practice and follow all safety precautions and guidelines, including face coverings.