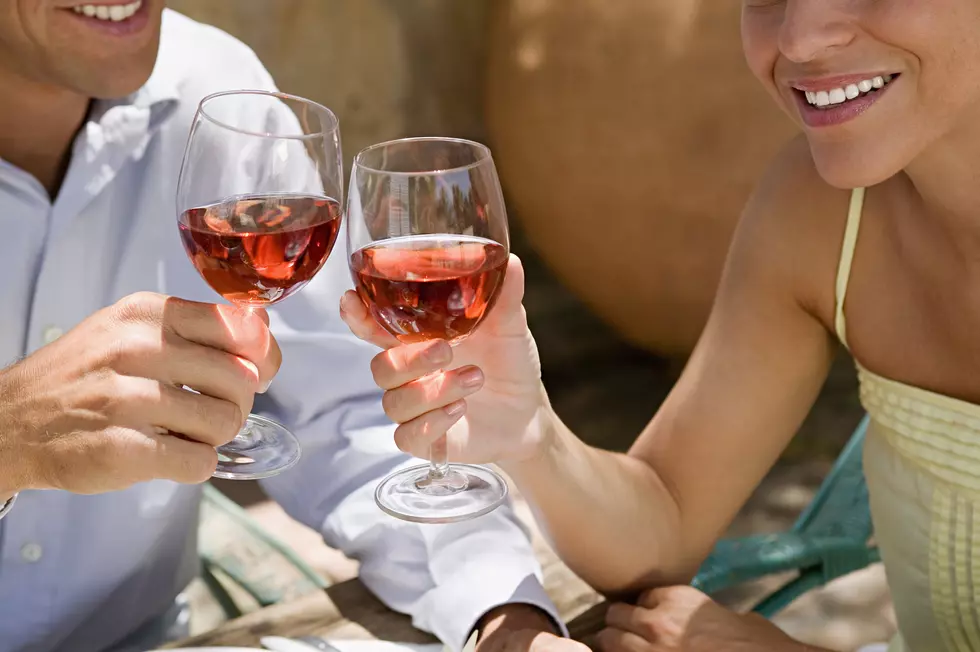 Wine & Live Music Take Center Stage at This Weekend's La Vina Spring Wine Festival
Thinkstock
Reward yourself after a long work week with a hard-earned glass or three of wine at the La Vina Spring Wine Festival.
Soak in the sun and spend the day at the oldest winemaker in New Mexico this Saturday and Sunday, April 27 - 28 sipping and swilling over 20 of the vineyard's most popular wines. The Jesus Juice tasting event, which will run from noon to 7 p.m. both days, will also feature food vendors, and live music from El Paso-area jazz and blues bands.
Adult admission to the festival is $20 and includes a souvenir glass and a choice of 9 tastes or a full glass, according to the event post. Admission for the not-allowed-to-drink-yet 12-20 years of age crowd is $10, and guests 11 and under are admitted free of charge.
Live Music Line-up
SATURDAY APRIL 27 PERFORMERS
Noon: Austin Jimmy Murphy
2:15 p.m.: 24/7 Blues Band
4:30 p.m.: Twisted Hams
SUNDAY APRIL 28 PERFORMERS
Noon: Border Heat
2:15 p.m.: Frank Zona & Urban Edge
4:30 pm.: Hypnosis
Driving Directions: