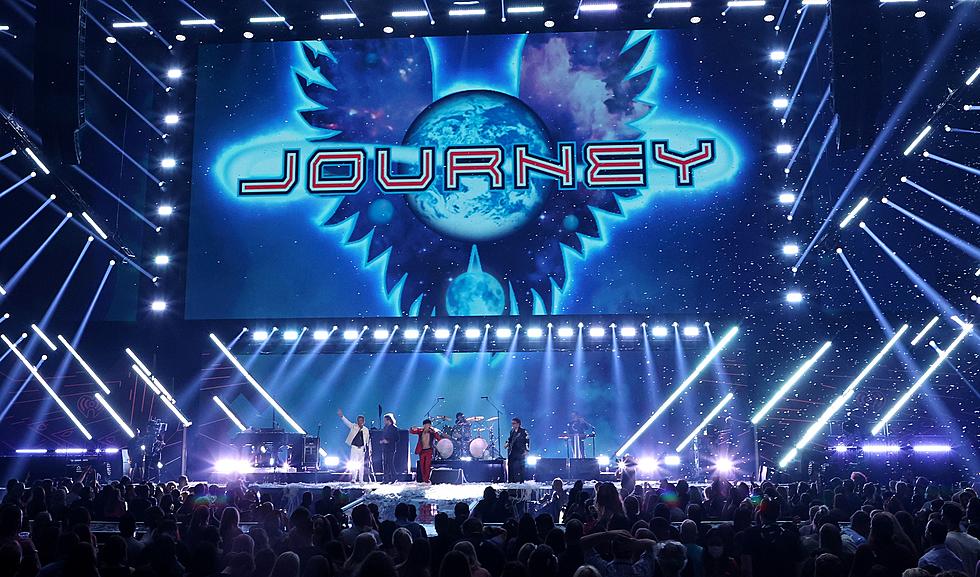 Journey Returns to El Paso-Area with Show at Pan Am Center in Las Cruces
Kevin Winter/Getty Images
When the lights go down at the Pan American Center in Las Cruces this summer, rock fans will faithfully welcome one of the most popular rock bands of all time with open arms.
Journey is coming to the Borderland at the end of July for a night filled with all the fist-pumping, cell phone-light waving radio hits you still know and love, like "Separate Ways," "Faithfully," "Lovin', Touchin', Squeezin,'" "Who's Crying Now," "Lights," "Open Arms," and, of course, "Don't Stop Believin".
Don't Stop Believin'
A Journey concert wouldn't be complete without one of the most enduring rock anthems of not just the '80s but of all time.
"Don't Stop Believin'" has become such a part of American culture it was inducted into the National Recording Registry of the Library of Congress this year.
Journey's signature song was one of 25 recordings in 2022 deemed "as audio treasures worthy of preservation for all time based on their cultural, historical or aesthetic importance in the nation's recorded sound heritage."
It's Been a Minute
The last time Journey played the Pan Am Center was in 1981 when Steve Perry was still part of the classic line-up that also included Neal Schon, Ross Valory, Jonathan Cain, and Steve Smith.
All but Perry were part of the band when Journey last played in El Paso on July 19, 2017. By then sound-alike Arnel Pineda had been the group's lead singer for a decade.
That was the night the concert was delayed more than 3 hours after their private plane was grounded in Tucson with mechanical issues. The hard-core fans never stopped believing the band would eventually show up, and they finally did at 11:30 p.m.
An Evening with Journey in July at NMSU
Pineda will still be handling vocal duties at the upcoming Las Cruces show set for Friday, July 29, but only Schon and Cain remain from their last Borderland visits. Tickets are on sale  at www.ticketmaster.com.
Celebrities Busted for Possession In & Around El Paso, TX