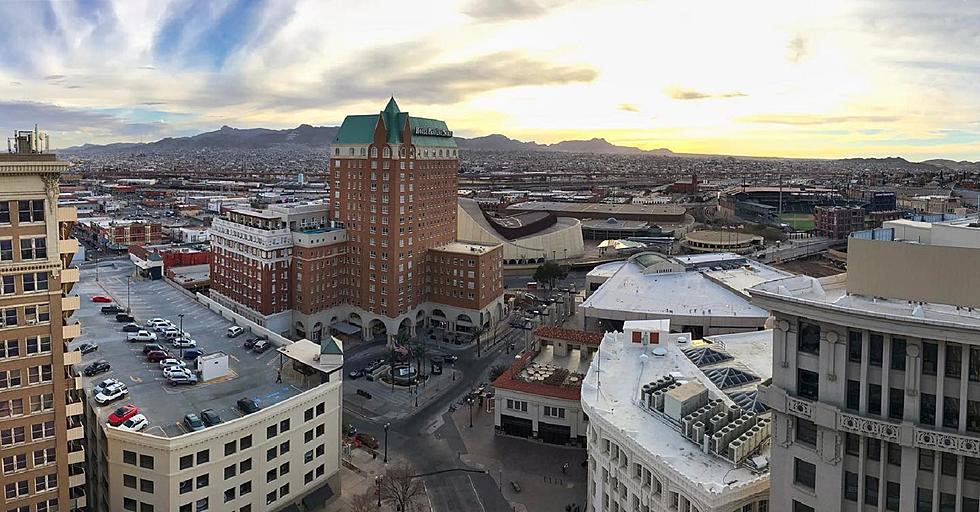 It's Official! City Proclaims September 15 As 915 Day In El Paso
Marcos Rey
Happy 915 Day, El Paso – it's time to celebrate as the City of El Paso officially proclaims September 15th as 915 Day!
Let it be known that from this day forward, every September 15 will be referred to as 915 Day, a day to celebrate the beauty, strength, and love of our community.
Yesterday morning, the City of El Paso proclaimed September 15 as 915 Day, which symbolizes more than our telephone area code. 915 Day is a day to celebrate everything that makes our city so great, from its people and places. 915 Day also happens to land on the first day of Hispanic Heritage Month, which resonates with our border community.
Our beautiful city of El Paso was first established in 1827 by Juan María Ponce de León. Thanks to the arrival of the Southern Pacific Railroad, the city's growth boomed, and in 1873, El Paso officially became a city.
El Paso's uniqueness also stems from its geographic proximity at the intersection of three states (Texas, New Mexico, and Chihuahua) and two countries (the U.S. and Mexico).
According to the 2019 U.S Census, El Paso is the sixth-largest city in Texas, with an estimated population of 681,728, making it the 22nd-largest city country-wide.
So today, in honor of 915 Day, let's celebrate by showing our love for El Chuco, The Sun City, EPT, El Paso:
September 15 Celebration
Celebrate 915 Day and Mexican Independence Day with a free outdoor event featuring live music and entertainment from 6 to 10 p.m. today, Wednesday, September 15, at Cleveland Square Park, 510 N Santa Fe.
Eat Local
El Paso has some of the best Mexican food in the U.S., and today (915 Day) is the perfect time to hit up your favorite spots.
Shop Local
No more than ever, it is vital to support local vendors – stop by your local shop or business and show your support.
Show Your Love
Sport your favorite El Paso-themed t-shirts and represent.
All 10 Of El Paso's Nicknames
Loteria Del Chuco Preview
25 Celebrities Who Have Stayed at The Historic Hotel Paso del Norte