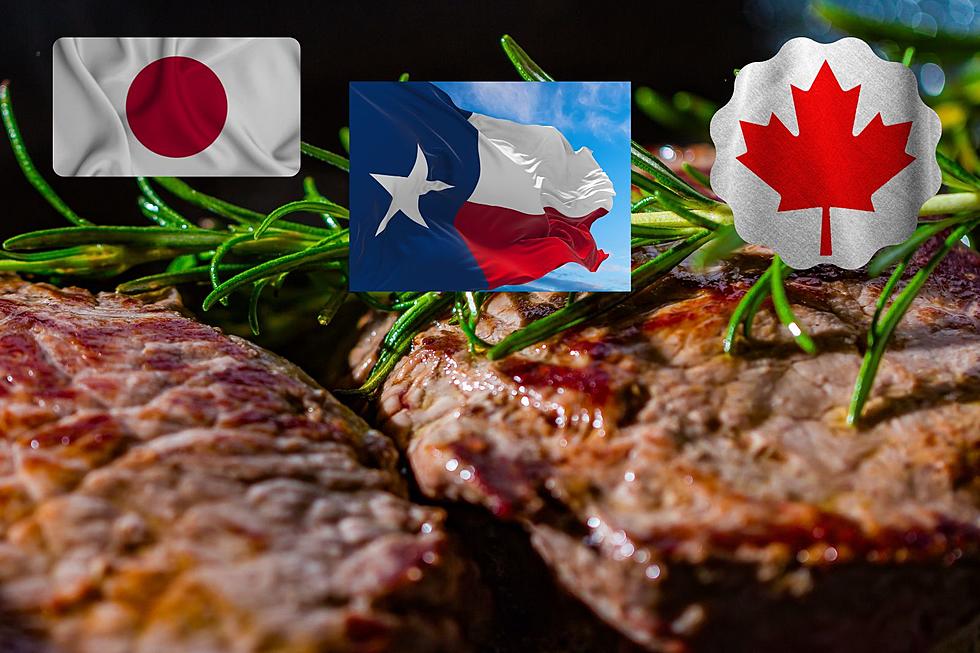 International Restaurants That Love Texas Food As Much As We Do
Canva
Living in America, you're exposed to many different cultures of foods: Chinese, Italian, Mexican, German... but what about when you visit other countries? If you live in Texas, you'll be happy to know that some countries do have Texas styled restaurants for locals & anyone visiting. Here are some countries that have Texas-themed restaurants that you can find today.
Australia
When you travel to Australia, the most popular Texas theme restaurant is the Texas Bar n' Grill in Brisbane, aka the Texas Bar-B-Q Grill located in Wests Mayfield. According to their website, it was designed to "rival Texas' finest" with their Tex-Mex & chophouse. However that's not the only place with Texas BBQ in Australia, Bluebonnet BBQ can be found in Melbourne [named after the Texas state flower]
Estonia
If you travel to Tallin, Estonia, you can find the Texas Honky Tonk & Cantina if you have the craving for Tex-Mex. It's the place to offer Tex-Mex in Estonia since 1998.
France
If you're in the mood for barbeque, and you happen to travel to France, there's a few barbeque restaurants to choose from: The Beast in Paris, Rhino Rouge, & Smoke Texas Barbeque.
Peru
The Yellow Rose of Texas is most known for being a song, but traveling to Peru, it's an actual place you can go to. Located in Iquitos, Peru, there's a place named The Yellow Rose of Texas. Inside certainly looks like what you'd find at a saloon in the heart of Texas.
Canada
Our brothers to the North, Canada, has places dedicated to Texas called: Big Texas Niagara. Claiming to be the largest country bar in Southern Ontario, they're not the only Texas restaurant in the country however. The Lone Star Texas Grill is also located in the Ontario area too. Another mention is the Beach Hill Smokehouse in Toronto (the home of Rush by the way).
South Korea
The Southside Parlour in Seoul, South Korea is one of the only Texas BBQ/cocktail bars you'll find in the country. To add the credibility of this restaurant even further, the two owners were former natives of the state of Texas, so they were able to add their home styled spin on the menu.
Japan
If you've been to Tokyo, you'll find the Little Texas Bar n Grill. Since 2005, it's been the popular Texas choice when in Japan. You might have seen the news story on the Little Texas back in 2020.
South Africa
If you travel to South Africa, you might find a place simply called The Texas Bar in Potchefstroom. It's also called the Texas Rock Bar & its goal, according to their website, is to keep the soul of rock & roll alive.
Mexico
And finally wrapping up our world tour is Mexico. Not surprisingly there are A LOT of different Texas places around Mexico. Discover Texas Food has a list of 37 right here & of course the feeling is mutual: you'll find a lot of love for Mexican food in Texas as well. Hence we have...Tex-Mex
It's nice to see Texas be shown loved all over the world.
27 Stores & Restaurants El Pasoans Will Drive Hours For
Weird Food Combos Texans Swear By