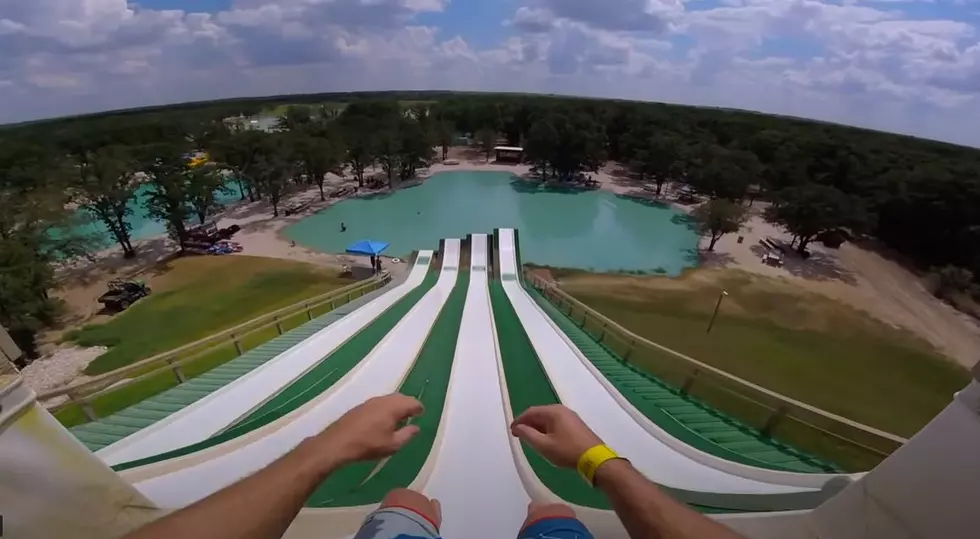 If You Love the Screamer Then You'll Love This Slide In TX
via Micbergsma YouTube
There are quite a bit of daredevils in El Paso who love crazy rides. Those kinds of people are the ones you see getting in line for the Zele Scream Ride at Wet N' Wild Waterworld.
Enter your number to get our free mobile app
Major props to the wild people who take their chances losing a top or a major wedgie on the screamer. Living in El Paso all my life and of all the times I've visited Wet N' Wild Waterworld, I've never been on the screamer.
It still is mind-boggling for me that people in El Paso love the feeling of sliding 7 stories down into the water. See, I don't mind falling down several stories at Hollywood Studios Tower of Terror.
At least on that ride, I felt I had somewhat of protection around me than my own bare skin. But if you love the screamer you will love this waterslide attraction in Texas just as much.
One reason I won't slide down the screamer is because of the narrow section of water you dunk down in. But the Royal Flush at The Wetlands in Waco, Texas has drawn quite a crowd for the slides that are 65 feet tall.
Also, Micbergsma's YouTube video below gives you an idea of what it is like to slide down the Royal Flush.
Here is another clip of the Royal Flush at The Wetlands from Round III's YouTube video below.
As you will see from Insider's YouTube video above there is open water for you to fall into. There are a few differences between the Screamer and the Royal Flush slides you should know about.
The Screamer at Wet N' Wild Waterworld
The Zele Scream ride slide drops you 7 stories
You have to keep still in a stiff position until you drop into the water
Possible wedgies/ losing bikini tops
Steep drop
Royal Flush Slide at The Wetlands
The slide is 65 feet tall
You keep still until you reach the end of the slide to do tricks while flying in the air
More room to splash down in the water
Not so much of a steep drop
RANKED: Here are the most popular national parks
To determine the most popular national parks in the United States, 
Stacker
 compiled data from the 
National Park Service
 on the number of recreational visits each site had in 2020. Keep reading to discover the 50 most popular national parks in the United States, in reverse order from #50 to #1. And be sure to check with individuals parks before you visit to find out about ongoing, pandemic-related safety precautions at 
www.nps.gov/coronavirus
.