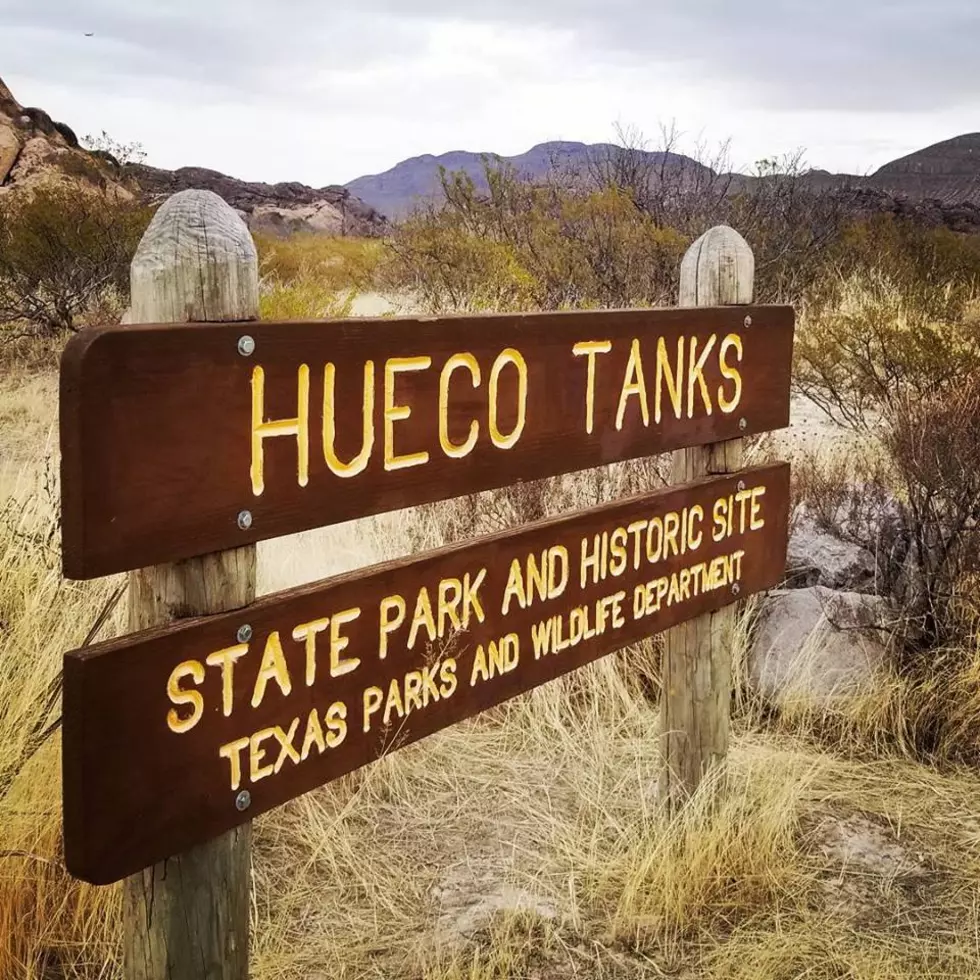 Hueco Tanks Closed Until August 13 After Positive COVID-19 Test
Texas Parks & Wildlife Department
When thinking about what's had to close as a result of COVID-19 whether it be temporarily or sadly in some cases, permanently, an outdoor state park isn't the first thing to come to mind.  Unfortunately for El Pasoans and hiking enthusiasts in the area, Hueco Tanks State Park announced that they would be closed until August 13 after one of their staff members tested positive for coronavirus.
As a result, Hueco Tanks will not be scheduling reservations of any kind until they open back up to the public.  This would be in effect for both daytime and overnight park reservations.  This closure follows the protocol set in place by Texas Park and Wildlife officials that calls for a two-week quarantine period should there be a presumed or confirmed COVID-19 case at the park.
Between now and Thursday, August 13, Hueco Tanks will go be cleansed however, I can see how it might be difficult to disinfect an outdoor park that covers as much ground as this one does.  The assumption is that structures such as the building at the entrance and any common and/or popular gathering areas will be thoroughly cleaned.
This puts a damper on plans for those who have embraced the great outdoors once the COVID-19 pandemic made indoor gatherings more difficult.  I can certainly see how this latest temporary closure may seem frivolous, but sometimes being overly cautious is the best course of action.  Thankfully, this closure of Hueco Tanks only encompasses one weekend (August 7-9) and will be ready for hikers, campers, and first-time visitors again come the weekend of August 14-16.
See the Must-Drive Roads in Every State