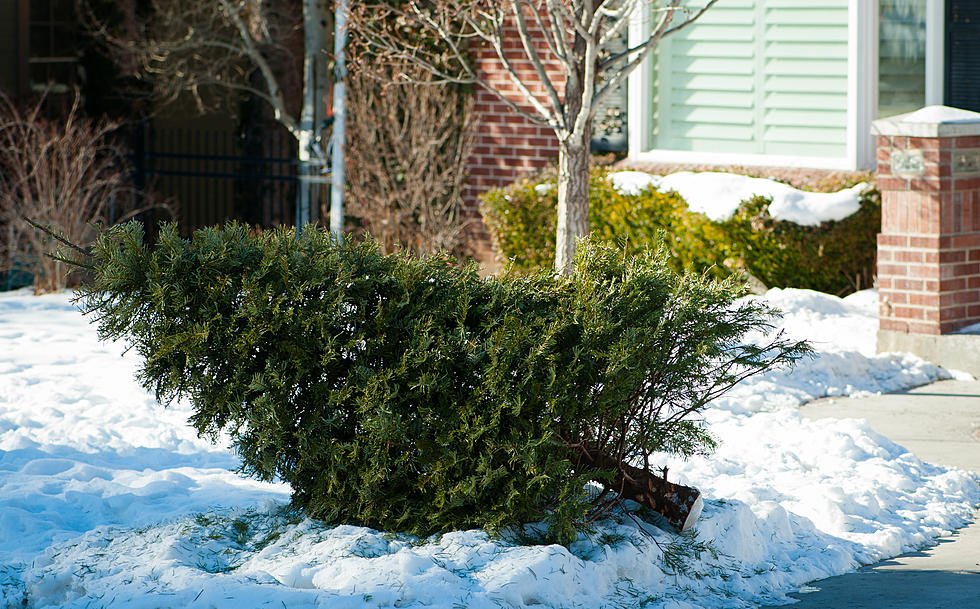 How To Recycle Your Christmas Tree For Free Thanks To The City
stanfram
For people who love having a fresh, live Christmas tree in their home, you may be wondering how you're going to be able to get rid of it after the holidays. Today during the show, Nico, Joanna, and I discussed our family's preference between an artificial and a live Christmas tree. Growing up my family always loved having a real tree in the house and so did Nico's. There are so many fond memories I have of my family heading down to the local Christmas tree lot to pick the tree that we thought was perfect for our home. Joanna on the other hand, always had an artificial tree that year after year was stored in the attic and pulled out during the holidays.
Enter your number to get our free mobile app
While there are pros and cons to both Christmas trees, one of the biggest cons to getting a real Christmas tree is after the holiday, how you're going to dispose of it. When I was younger, I remember seeing dying trees all along our street on Mondays, waiting for the trash man to come and pick them up. Now, garbage trucks don't pick those trees up from your curb and you have to dispose of the trees yourself. Some people keep the trees and chop them up into firewood, but for others, they need somewhere to take the tree. Thankfully, the City of El Paso has an easy way for residents to dispose of their trees every year.
The Environmental Services Department's Citizen Collection Station, or the CCS, will be collecting and recycling live trees beginning December 28. The Citizen Collection Stations will be open from 8 A.M. to 4 P.M., Tuesday through Saturday. The collection sites are located at:
  1034 Pendale Rd.

121 Atlantic Rd.

4501 Hondo Pass Dr.

2492 Harrison Ave.

3510 Confederate Dr.
All trees brought for recycling must be free of lights, ornaments, or other tree decorations. While you're there, you can also ring other materials for recycling including cardboard gift boxes, holiday cards, and wrapping paper. To be eligible to recycle your tree at these locations you must bring a recent water bill and ID matching the address on the bill.
Hiking Around El Paso Safely During The Frigid Winter Months
Texas Artist Creates Incredible Pinatas You Won't Want To Break