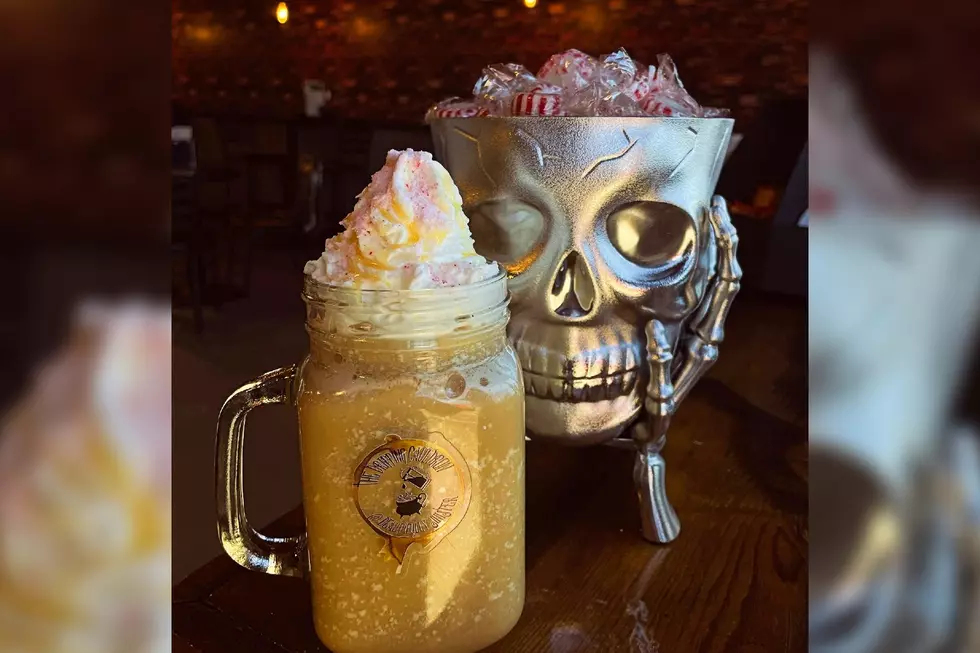 Yummy Holiday Treats You Can Get In El Paso
The Dripping Cauldron via Instagram
'Tis the season for hot coca, warm cookies and really just stuffing your face with any treat in sight with the excuse that it's Christmas!
Enter your number to get our free mobile app
If you're like me and love to indulge in holiday treats and are always looking for places around to town to check out, well let me give you this handy guide of holiday treats around El Paso!
The Dripping Cauldron
The Dripping Cauldron brings you real "Nightmare Before Christmas" vibes with their holiday flavors: Peppermint Bark & Caramel Apple Crisp. The Dripping Cauldron is located at 9408 McCombs.
Matteo's Mexican Food
Matteo's Mexican Food has a special agua fresca flavor for every month and this month they bring you a refreshing take on Christmas flavors, their Grinch agua fresca! It's a blend of peppermint, coconut and Matcha topped with whipped cream and a mini candy cane! Matteo's is known for their delicious foods, but most importantly their unique selection of aguas frescas! El Paso has one Matteo's, and if you are down for a road trip, Las Cruces has two Matteo's.
Weirdoughs Bakery & Cafe
Advent calendars are a holiday favorite and once you add cookies, well, you'll want the 12 days of Christmas to go a little faster! You'll also want to swing by for their other goodies. Weirdoughs Bakery is located at 2900 N. Mesa Suite C.
Boba Mi Amor
Voted Best of El Paso for Boba tea, Boba Mi Amor is offering their holiday drinks this season. Peppermint and Matcha seems to be the all the rage this year. Boba Mi Amor is located at 7226 N Mesa St.
Summer Moon Coffee
Summer Moon is offering a Christmas Cookie Latte, and in true fashion, it looks like you can also get it iced (because you never know which way the weather is going to go!) Summer Moon is located at 3261 Joe Battle Blvd.
District Coffee Co.
In the heart of Downtown, District Coffee Co. is offering their holiday hits that includes an Egg Nog Chai Latte! District Coffee Co. is located at 222 Texas Ave.
Proof & Press
This one is specifically for adults! Proof & Press is offering an Irish coffee cocktail made with Jameson- for when you have no interest in being on the "nice" list!
6 Cozy Cabins Near El Paso To Make it Feel Like Christmas
Fireplace, hot tub and cozy vibes, these cabins are the perfect getaway to have a cozy holiday!