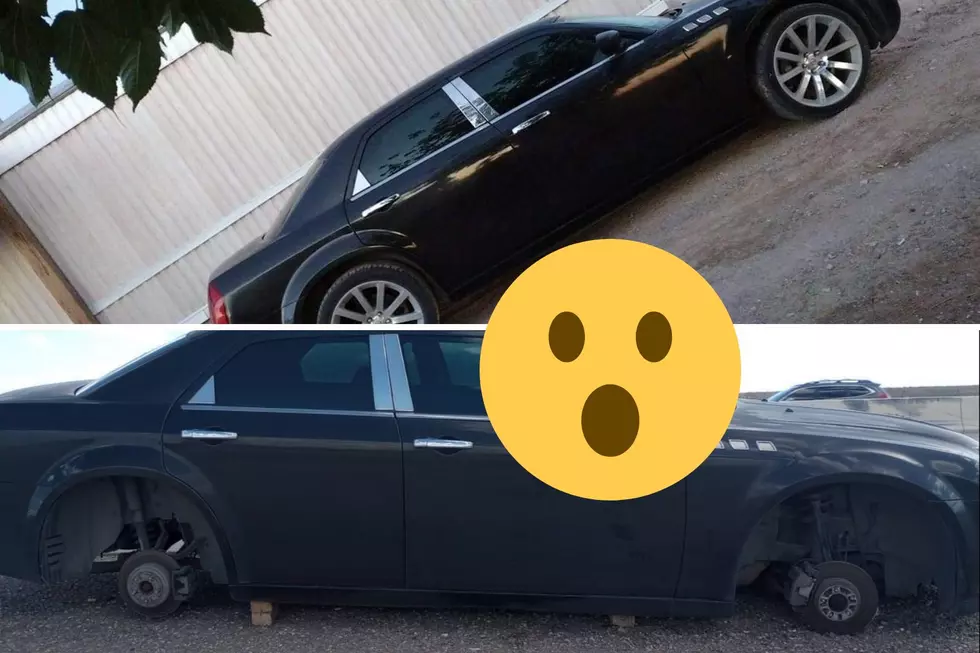 Here's a Perfect Example of Why El Pasoans Can't Have Nice Things
via Linda Alvarez Facebook
At one point in our lives, we have at least once left our car stranded after breaking down in El Paso. You should consider yourself lucky if you can have your vehicle towed to your home.
Not a lot of people in El Paso can afford to pay for a tow which is unfortunate. Almost everyone who has to leave their car stranded is definitely taking chances for the worst.
There are times you're driving on I-10 West, East even the 601 Spur or Loop 375 and see cars stranded. But when you do leave your car stranded anywhere in El Paso you must beware of the thieves.
Some cruel people live in El Paso and will take advantage of someone else's terrible situation. For example, that is what happened to one El Paso woman who had to leave her stranded car near Marshall Road exit 20B.
Linda Alvarez had gone back the next day to get her car when she noticed the unimaginable. Someone had taken all four tires and rims from her car sometime from when she left it.
It is so sad to hear how someone can take advantage of another person's unfortunate situation. Linda Alvarez placed a police report and is asking for the public's help to find the criminal responsible for this.
This is a perfect example of why it is taking chances when you leave your car stranded. Hopefully, they find the person responsible for stealing the tires from the car Linda Alvarez uses for transportation.
CHECK IT OUT: How To Unlock Your iPhone With Your Voice