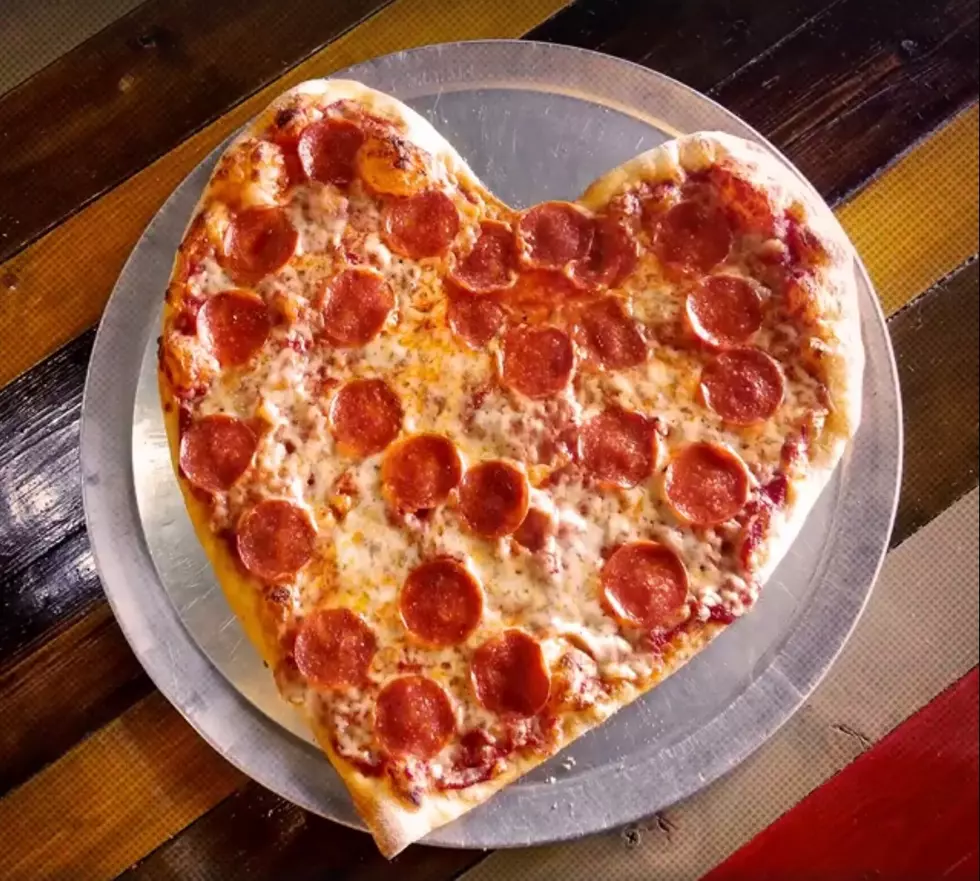 Heart-Shaped Pizza for Valentine's Day and Where in El Paso to Get One
The Pizza Joint El Paso
If your plan is to cook a romantic dinner on Valentine's Day maybe you don't have to go to all that trouble. Maybe your honey would rather have a pizza.
Pizza is a perfect choice for Valentine's Day -- especially if it's cooked into a heart shape. And according to a new survey, 20% of people in a relationship say they wouldn't mind forgoing the fancy, home-cooked meal and the effort that goes with it in favor of pizza for Valentine's dinner.
So, if your low-maintenance honey just wants to chill on the couch in sweatpants and fuzzy socks I know of a couple of places that will be firing up appropriately shaped pizzas on the most holiest day of love.
If you live downtown or on the west side and you want to keep it local, the Pizza Joint has your pizza-loving back (and stomach). When you order, just request it heart-shaped. Only available on Valentine's Day.
Road Runner Pizza and Sun City Slice are other local options if you live in other parts of town. Sun City Slice on George Dieter, N. Desert, S. Carolina will be making theirs available through the end of February at all 3 locations. Road Runner on Doniphan will even deliver the heart-shaped love to Anthony and Canutillo.
National chains Pizza Hut and Pappa Johns are all in, too. The Hut's is available on its own or as part of a Heart-Shaped Pizza Bundle accompanied by a Hershey's Chocolate Chip Cookie or Triple Chocolate Brownie. They'll be slinging theirs through Feb. 16.
Like Pizza Hut, Pappa Johns is making their heart-shaped pizza available through the 16th on its own or with a double chocolate chip brownie dessert side. Oh, and if your bae is more into tacos than 'za, I know a place for that too.