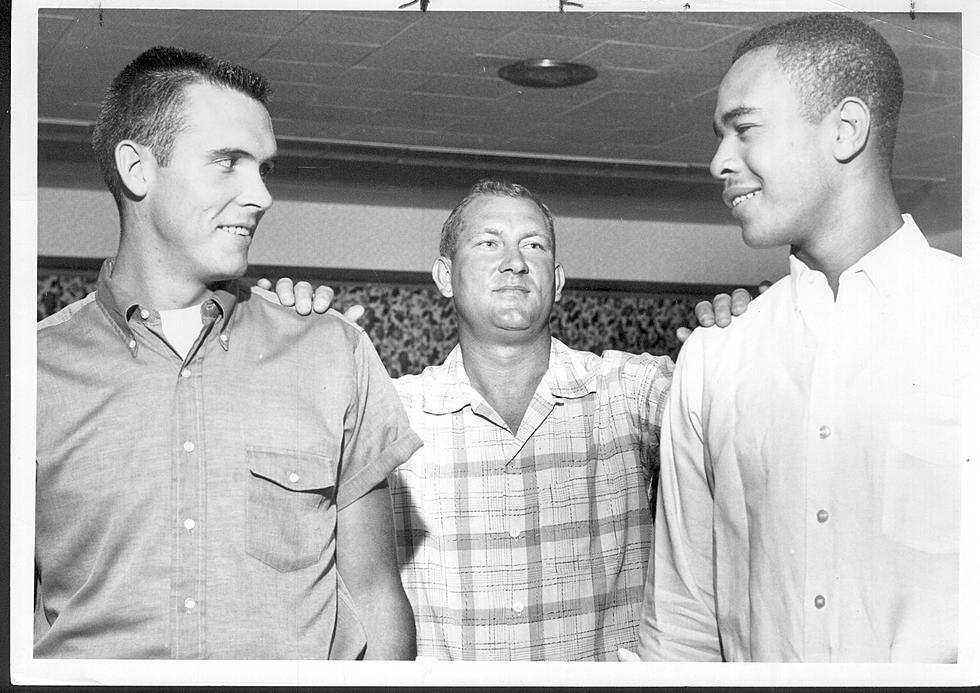 Happy 60th Anniversary to Don Haskins Debut at Texas Western
UTEP Athletics.
It is hard to believe that 60 years ago, Don Haskins was in his first season as head coach of Texas Western College. The 31-year old arrived in El Paso from Dumas and he actually took a pay cut to become head coach of the Miners.
That 1961-62 team was led by a trio of juniors, Willie Brown, Nolan Richardson, and Bobby Leslie. Brown led the team in scoring and he averaged 15.6 points per game. Richardson was next at 13.6 points and he was also second on the team in rebounding with 7.9 boards per game. Leslie also averaged in double figured in scoring with 10.5 points per game.
TWC was just 12-12 the previous season under head coach Harold Davis, but Haskins quickly installed a suffocating defense that turned the team's fortunes around quickly. The Miners won 18 games and lost 12 during The Bear's first season in El Paso, including a season sweep of New Mexico and New Mexico State. Haskins would continue to coach the Miners for another 37 seasons, before he announced his retirement prior to the 1999-2000 campaign. By the time he left the UTEP bench for good, Coach Haskins would win a total of 719 games, he led the Miners to 14 trips to the NCAA Tournament, 7 NIT appearances, and the 1966 National Title.
I don't know what's a bigger shock, the fact that The Bear debuted 60 years ago or that he retired 22 years ago. Where does the time go? In a sports world where there is hardly any loyalty anymore between college coaches and athletic administrations, Don Haskins is a clear reminder of just how lucky UTEP and the city of El Paso was for 38 years.
UTEP Rebounds in Second Half to Route Florida A&M
UTEP had four players finish in double figure scoring including career high efforts from Jorell Saterfield and Jamari Sibley as the Miners improved to 4-2 on the season with a 67-53 win over Florida A&M.