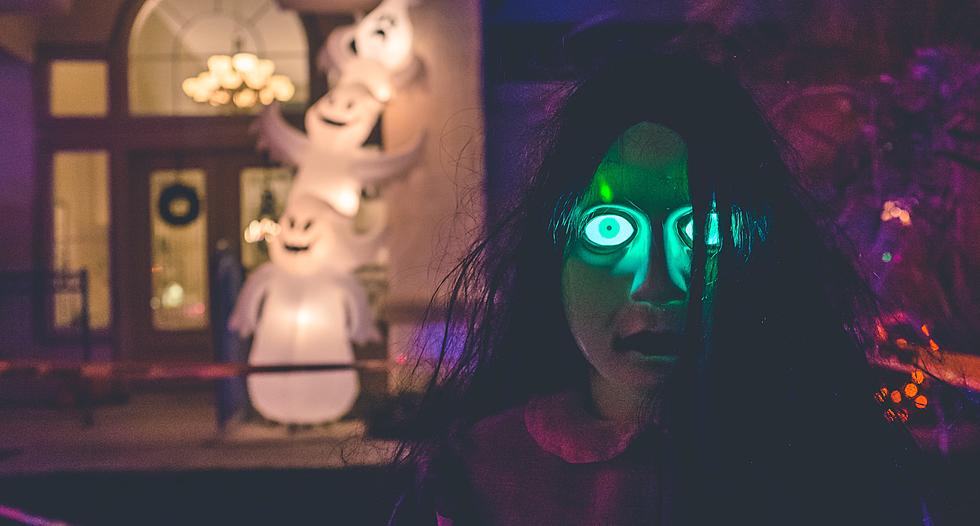 Submit Your Halloween Decorated Home for a Chance to Win Prizes
Photo by NeONBRAND on Unsplash
In 2021, many Halloween lovers have been waiting for the day to decorate their homes for the holiday. After being stuck in a home for Halloween 2020, it is time to celebrate big. Plus, tons of people were buying so many decorations online.
Forget about Christmas, the holiday theatrics start in October with inflatables, animatronics and tons of fake spider web.
We know some El Pasoans fall into the category of Halloween fans itchy to put up their $300 12ft skeleton and we are here for it.
Slap up that skeleton, throw up those spiders and really take pride in how you create a Halloween heaven outside your home.
Thanks to Mt. Franklin Insurance, you can now enter to win either first, second or third in our Haunted Halloween Home contest!
Using the form below, please send us a photo of your Halloween home to be included for a chance to win.
As we receive photos, we will be adding them to our gallery. Only one entry per household. Must be 18 and older to win. Must be in the El Paso area. Winners will be chosen by our Halloween House Team. Entries will be accepted through October 31st, 2021.
Prizes:
1st place $250
2nd place $150
3rd place $100
We know you need something to look at during work, or possibly for your own Halloween inspirations, so we want to make it easy for you.
CONGRATS TO OUR WINNERS:
1st: Jorge Jurado
2nd: Spencer Tabor
3rd: Michele Wiernich
Home Sweet Haunted Home Entries
Thanks to Mt. Franklin Insurance, we are hosting a Halloween-decorated contest city-wide. You can submit yours in the form below.
Make sure to tell your friends and family who worked so hard to decorate their house to get in on this Halloween fun. There is nothing wrong with being proud of your work, so why not share it with your favorite radio station?
Don't forget to join us for the KLAQ Halloween Parade, happening October 31st, 2021. If you are already done decorating your house, why not decorate your car or even yourself
We will be hosting contests for businesses, vehicles, and walkers, which you can find more info on this here.