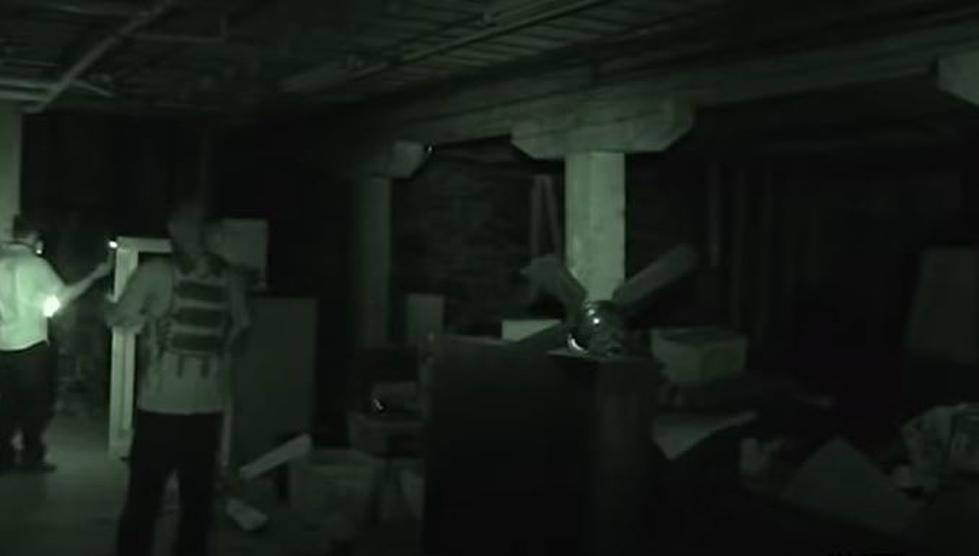 Ghost Adventure Fans Voted De Soto Hotel #1 for Poltergeist Spook
via Spook YouTube Channel
We know the stories and heard about the creepy vibes people have experienced at the De Soto Hotel. Apparently, locals aren't the only ones that find it creepy. Years ago the Ghost Adventures crew came to see and feel it for themselves.
Enter your number to get our free mobile app
That was not the only location the crew from Ghost Adventures investigated in El Paso. They had also visited Concordia Cemetery during their stay in El Paso. But the spookiest out of the two locations investigated would be the De Soto Hotel.
Some of us may feel differently about that but the evidence Ghost Adventures captured shows it all. While ghost hunting downtown at the De Soto Hotel their camera caught some action in the basement.
The basement has been known to experience all sorts of craziness.
There are a lot of people out there that don't really believe unless they see. The footage from De Soto Hotel that aired didn't only scare locals but outsiders as well.
Fans of Ghost Adventures got to vote for the scariest poltergeist activity episode a while back.
It was awesome to see the episode filmed in El Paso made the cut for Ghost Adventures Top 10 Poltergeist Activity. But where El Paso placed in their top 10 was truly satisfying.
Apparently, the ceiling fan incident that occurred in the basement of De Soto Hotel was enough to land El Paso the most votes.
El Paso's De Soto Hotel episode landed the top spot (#1) on Ghost Adventures Top Ten Poltergeist Activity. You may remember this episode airing earlier this year in January on the Travel Channel.
If you missed out on the episode with the ceiling fan incident check it out below from Spook YouTube Channel. If you have On Demand with Spectrum, you can check out the full top 10 spots with poltergeist activity by clicking here.
Celebs Share Their Personal Paranormal Stories
LOOK: Route 66's quirkiest and most wonderful attractions state by state
Stacker
compiled a list of 50 attractions--state by state--to see along the drive, drawing on information from historic sites, news stories,
Roadside America
, and the National Park Service. Keep reading to discover where travelers can get their kicks on Route 66.