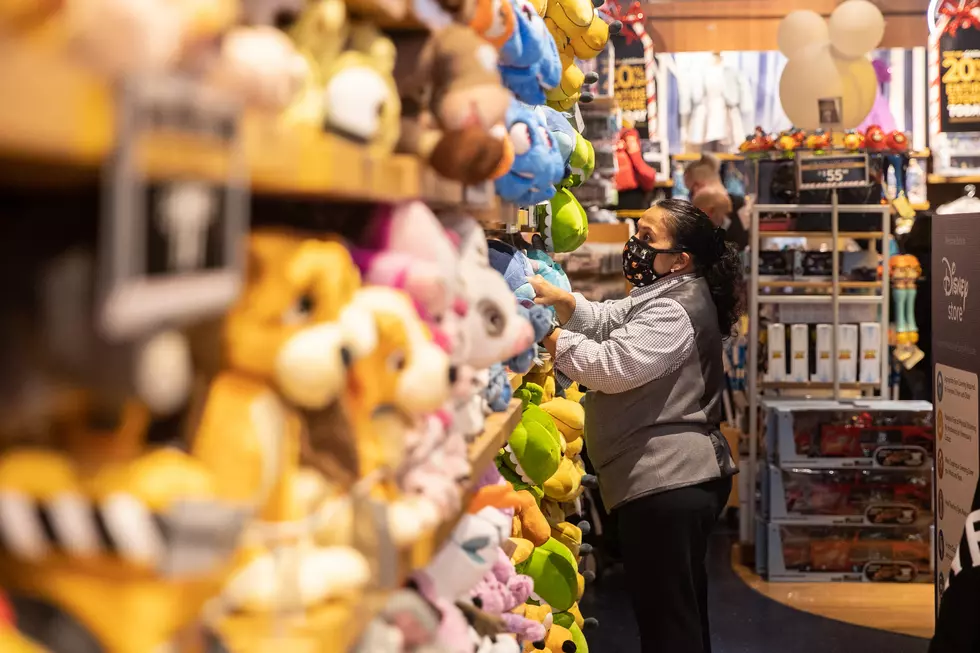 Don't Kill the Magic, Only Four Disney Stores Remain in Texas
Getty Images
The magic of Disney is something near and dear to my heart. I know plenty of Texans feel the same way, as some surveys have found out which Disney characters are their favorite, including the hard choice of a favorite Disney princess.
As a former Disney Store cast member, I cherished my seasonal time at the store. Disney does a fantastic job at making every little thing associated with them magical, including using the restroom. You can't even call it a restroom when you work there. It is called a green room.
Simply magical.
What made Disney Stores feel like a little piece of Disneyland in your hometown were the in-store events they would hold throughout the years. These little in-store events would be planned out throughout the year to invite customers to join in on the latest Disney releases, or to entertain the kids while the parents shopped.
I hosted one of the in-store events because I was working at the time and they just threw a random event at the time. I was so scared for my first and only time at hosting an in-store event since I attempted to gather kids around to participate. By the way, kids scared me at the time but I had to channel my inner Mickey Mouse to get through it.
Those events are the little things Disney does that make the shopping experience so special, not only for the kids but for parents.
Unfortunately, these little events have ended at our local Disney store, located in Canutillo, Texas the Outlet Shoppes of El Paso, Texas. I recently called the store to see if they were hosting events for Mickey Mouse's Birthday on November 18th.
Disney Stores Still Alive in America
As of November 30th, 2022 the Disney store locator is only bringing up 22 Disney stores in North America. Four are located in Texas.
Where in Texas are Disney Stores Still Open?
According to shopdisney.com, the Texas stores that still remain are in Canutillo, Cypress, Grapevine, and San Marcos.
When Will In-Store Disney Events Return?
No word on if the in-store Disney events will ever return. According to the cast member I spoke to at the Canutillo, Texas outlet location, the in-store events stopped during COVID and will most likely not return anytime soon.
My heart breaks for the dying of such an iconic store. The Disney store experience back in the 90s was such a vibe and I wish to give that experience to my daughter. Sadly, it seems we won't be able to make it a habit to enjoy these in-store events and will have to save up for years just to take her to Disneyland. I myself haven't ever been to Disney World due to expenses. One day I hope to take my daughter to experience the magic. Just please stop raising the prices, Mickey!
Black Bear Diner Is Opening A New Location In El Paso
A look at Black Dear Diner, its merchandise, and menu options.