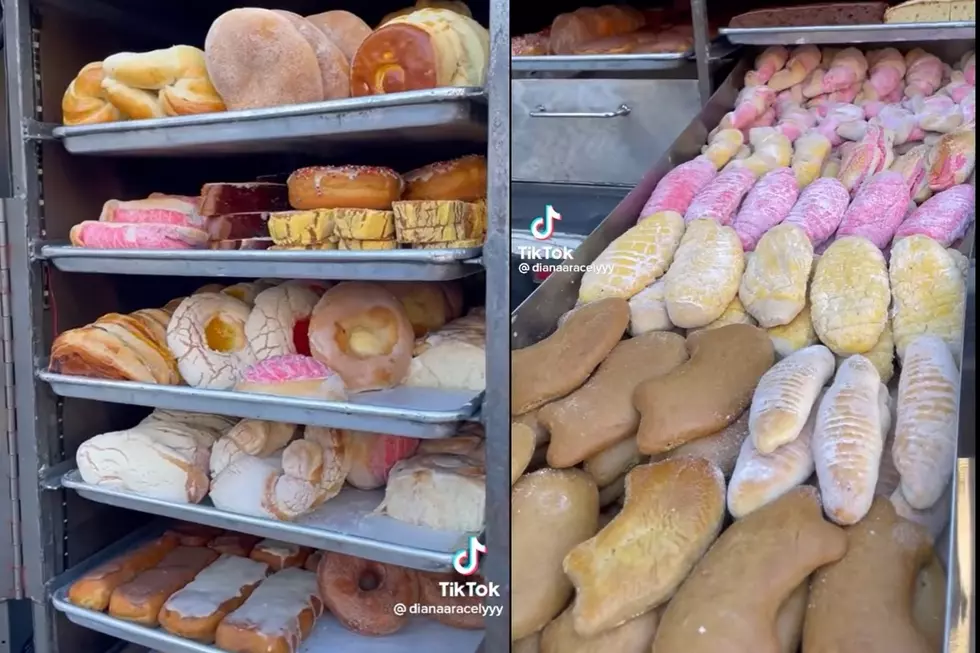 5 Different Types of Food Trucks El Paso Needs Cruising the Streets
Dianaaracelyyy via TikTok
On some days when I hear the ice cream truck down my street, I excitedly start searching for cash and hope that I can run to it just in time. Some days I catch it, other days I don't!
Then there are days where I wish that we had more than just ice cream trucks. Don't get me wrong, I'm well aware that ice cream trucks in El Paso are amazing- you can get those sad looking Spongebob ice creams AND Hot Cheetos with cheese; or you can get a raspa AND elote en vaso.
Enter your number to get our free mobile app
We have some pretty bomb ice cream trucks but sometimes I wish we had more than just ice cream trucks cruising the streets of El Paso. Why are ice cream trucks the only ones that cruise the streets? I wish we had:
A Pan Dulce Truck 
It hurts to see other cities living out the dreams that all El Pasoans have! Why can't we have a pan dulce van that goes from neighborhood to neighborhood like this one from California?
A Truck Selling Tamales 
You know that smell your house gets when you're making tamales during Christmas? Imagine that smell getting closer and closer to your house!
I'm willing to pay extra for delivery if I order tamales through a lady selling on Facebook, and I am willing to pay extra if someone decides to start selling tamales on a truck cruising the neighborhood!
A Truck that Sells Menudo 
Eating menudo on a Sunday morning is an amazing experience. Sometimes it's homemade and you get to enjoy the fruits of your labor; and sometimes you have to get your olla and trek to your favorite restaurant to fill up that pot and then transport it home!
Transporting menudo back home is a skill that many have mastered, but wouldn't it be great if a menudo truck rolled down your street on a Sunday morning?
A Truck that Sells Margaritas 
It's almost every adults dream: a truck playing whimsical music down your street, but instead of just regular ice cream you can also get yourself a margarita! I hope to one day live a world where that exists!
A Taco Truck
We have so many great taco trucks in El Paso, but sometimes I wish they would come to me, instead of the other way around!
Now the only question left is, what song would these trucks be playing when cruising the streets?
10 After Party El Paso Favorites