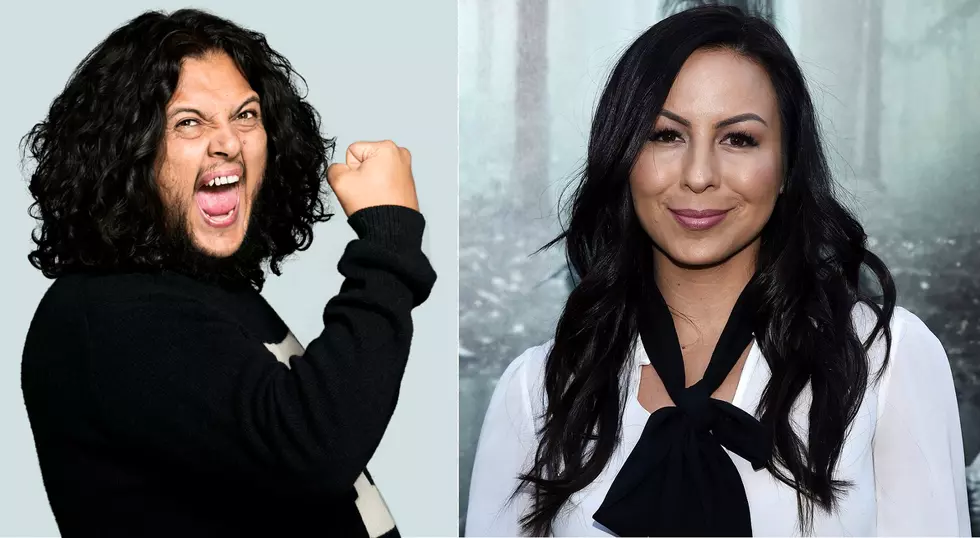 Felipe Esparza, Anjelah Johnson-Reyes among Comics Bringing Big Laughs to El Paso
felipesworld.com/Getty Images
It's too soon to tell what kind of year 2023 is going to be like for El Paso, but if you're a fan of stand-up comedy the outlook is looking pretty funny.
Among the comics bringing big laughs to the Sun City in the coming weeks and months is El Paso favorite Felipe Esparza, and Anjelah Johnson-Reyes.
Enter your number to get our free mobile app
Anjelah Johnson-Reyes Saturday, January 21, 2023 - Abraham Chavez Theatre
Bon Qui Qui herself, y'all.
Who Do I Think I Am? is Anjelah Johnson-Reyes' new hour of standup. It' s named after her new memoir, Who Do I Think I Am: Stories of Chola Wishes and Caviar Dreams, but it really doesn't have anything to do with the book.
From what I've read, it's mostly about how she and things have changed over the last couple of years, post Covid. And although Anjelah has retired Bon Qui Qui, you will be treated to Nail Salon nail tech "Tammy" at the end of the show. [Tickets]
Felipe Esparza Friday, March 10, 2023 - Plaza Theatre
Known for his wild hair and the catchphrase 'What's up, fool?', Felipe is heading our way again almost a year to the day he last entertained the Sun City.
Newly married, and with fresh material and new stories, Felipe's latest standup is titled The BigFoo Tour -- presumably because of his catchphrase, and because in just the right evening light he could pass for a Sasquatch? Well, the catchphrase thing for sure. [Tickets]
Also bringing the giggles, guffaws, and ha-ha's to El Paso in the first quarter of 2023:
Joe Gatto's Night of Comedy
Sunday, January 22 - Abraham Chavez Theatre [Tickets]
Fortune Feimster
Saturday, January 28 - UTEP Magoffin Auditorium [Tickets]
John Crist
Saturday, March 11 - Plaza Theatre [Tickets]
Celebrity Couples Whose Breakups Broke Our Hearts
Embarrassing Celebrity Moments