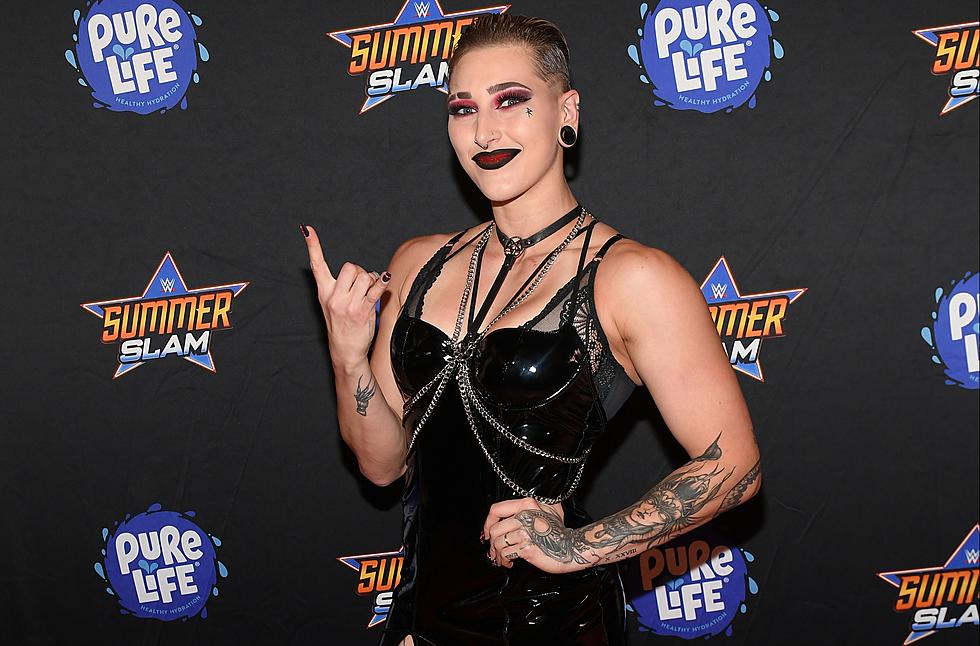 Fans Loved Rhea Ripley's Borrowed Ring Gear After Losing Hers Before Show
Getty Images for WWE SummerSlam
Right before their show last week in El Paso, WWE's Rhea Ripley lost her luggage somewhere in Albuquerque, including her much-needed ring gear. El Paso was thrilled to see WWE superstar and is the current WWE Women's Tag Team Champion with Nikki A.S.H. She's a big name in the world of wrestling and El Pasoans were lucky to see Ripley wrestling in the city.
At the Don Haskins Center, Ripley participated in a 4-way match with Charlotte Flair, Sasha Banks, and Bianca Belaire. It was the first match of the night and due to the massive lines to enter the venue, I wasn't able to see the match until the end. From what others told me (mostly Steve Kaplowitz), it was a great show of athletic talent from the women, but Twitter was talking about more than just wrestling.
Enter your number to get our free mobile app
Rhea Ripley tweeted out on October 17th that she lost her black travel suitcase somewhere in New Mexico, and was asking fans in the area to be on the lookout for her belongings:
The show must go on and Rhea continued on to El Paso for their Super Show at the Don Haskins Center, minus her in-ring gear. Rhea couldn't just head down to the local mall to find something to wear but luckily it was WWE superstar Damian Priest to the rescue. Priest loaned Ripley his pants that she could wear in the ring and she paired the chained pants with a simple black sports bra. She posted a video to her Twitter captioning it "No gear, no problem."
The tweet blew up with people applauding the camaraderie between the two wrestlers and how perfect Priest's pants seemed to fit Ripley. WWE even wrote about the incident on their website and the story took off, to the surprise of Ripley:
There's still no word on whether or not she ever found her suitcase or her championship belt.
WWE Returns to El Paso for SuperShow
World Wrestling Entertainment was back at the Don Haskins Center in El Paso with a loaded house card as part of their WWE SuperShow tour.