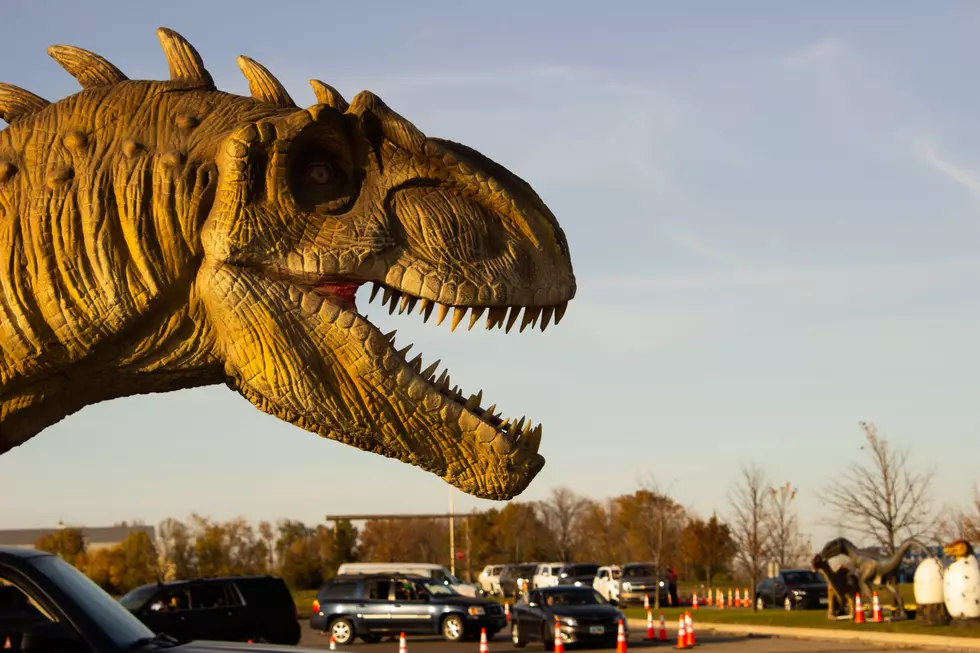 Family-Friendly Dinosaur Drive-Thru Event in El Paso This Weekend
Jurassic Empire
A trip to the El Paso County Coliseum this weekend will take El Pasoans back to a time when dinosaur's roamed the earth. The national touring exhibition Jurassic Empire is transforming the coliseum parking lot into a prehistoric world for its first-ever Jurassic Dinosaur drive-thru event.
In a social media post, the coliseum described the interactive exhibit, which features over 60 animatronics, as "moving, breathing, giant life size ultra-realistic dinosaurs in their natural habitat." [Note: "Natural habitat"? I wasn't aware we had parking lots back then, but maybe I don't know my history all that well.]
This event simulates what it would be like to experience the Jurassic, Triassic, and Cretaceous periods first hand. It features realistic scenes, enormous dinosaurs, cute baby dinosaurs, and a Dinosaur band -- Jurassic Empire
The outdoor drive-thru will be at the El Paso County Coliseum through Sunday, November 15. Tickets cost $55 to $85 per vehicle, depending on the number of occupants. Per the company website, the dinosaur rides and activities you would normally be able to experience for the price of admission as an in-person event will not be available at this drive-thru.
What to Know Before You Go
• Tickets sold online only at www.JurassicEmpire.com
• Only limited number of cars allowed
• General Admission: Car with 1-7 persons $55, Cars with 8 -14 persons $85
• Thursday, Nov. 12: 2pm – 7pm
• Friday, Nov. 13: 2pm – 9pm
• Saturday Nov. 14: 9am – 9pm
• Sunday, Nov. 15: 9am – 9pm
How to Get There
Enter your number to get our free mobile app
Here are 50 of your favorite retail chains that no longer exist.