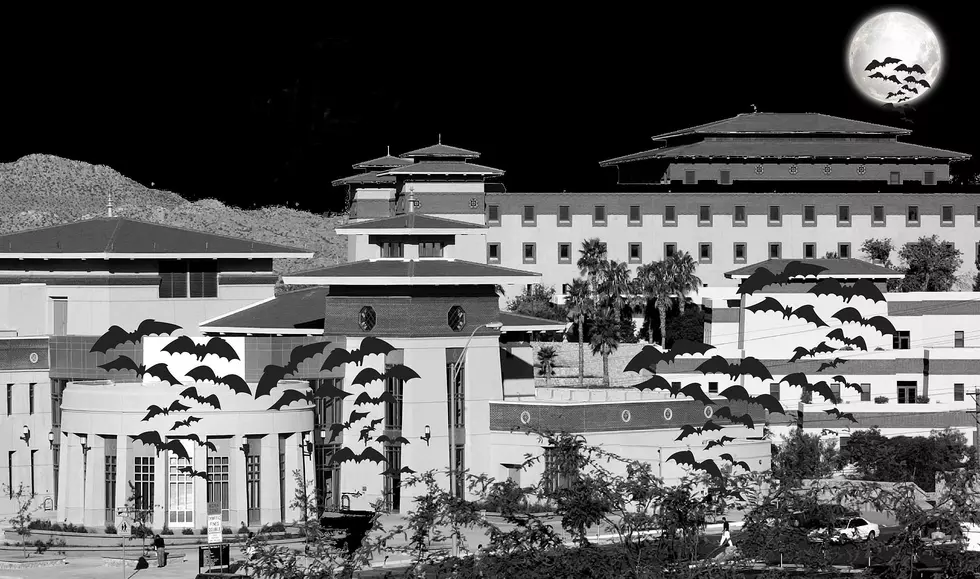 Explore UTEP's Ghostly Side during Annual Haunted Campus Tours
C. Hernandez/Wiki Commons
The UTEP campus has been around for over a century and, boy, does it have some haunted history. The UTEP Student Alumni Association will share tales of the university's paranormal past this Friday, Oct. 25, during its 13th annual Haunted Campus Tours event.
Fans of the historical and the supernatural will be entertained with stories of the spirits rumored to roam its buildings and visit the locations where paranormal activity is said to occur. Locations that will be visited during the guided walking tour include the Rubin Center, Cotton Memorial, and the Magoffin Auditorium -- where it's said the ghost of a workman who died after falling from the grid above the stage can often be heard moving around on the catwalks above the stage.
If the Haunted Campus Tours sounds like the kind of spooky Friday night you'd like to be a part of, meet at the Peter and Margaret de Wetter Center next to the administration building located on University Avenue, between 6 p.m. and 11 p.m. this Friday, Oct. 25.
You don't have to be a UTEP student to attend; "Haunted Campus" is open to the public. Tickets are $6 in advance or $10 at the door the day of. To purchase tickets in advance, CLICK HERE.
How to Get to the Peter and Margaret de Wetter Center
The Peter and Margaret de Wetter Center, also known as the UTEP Alumni Lodge, is located across from Centennial Plaza in between Administration Building and Leech Grove at 500 W. University Ave.