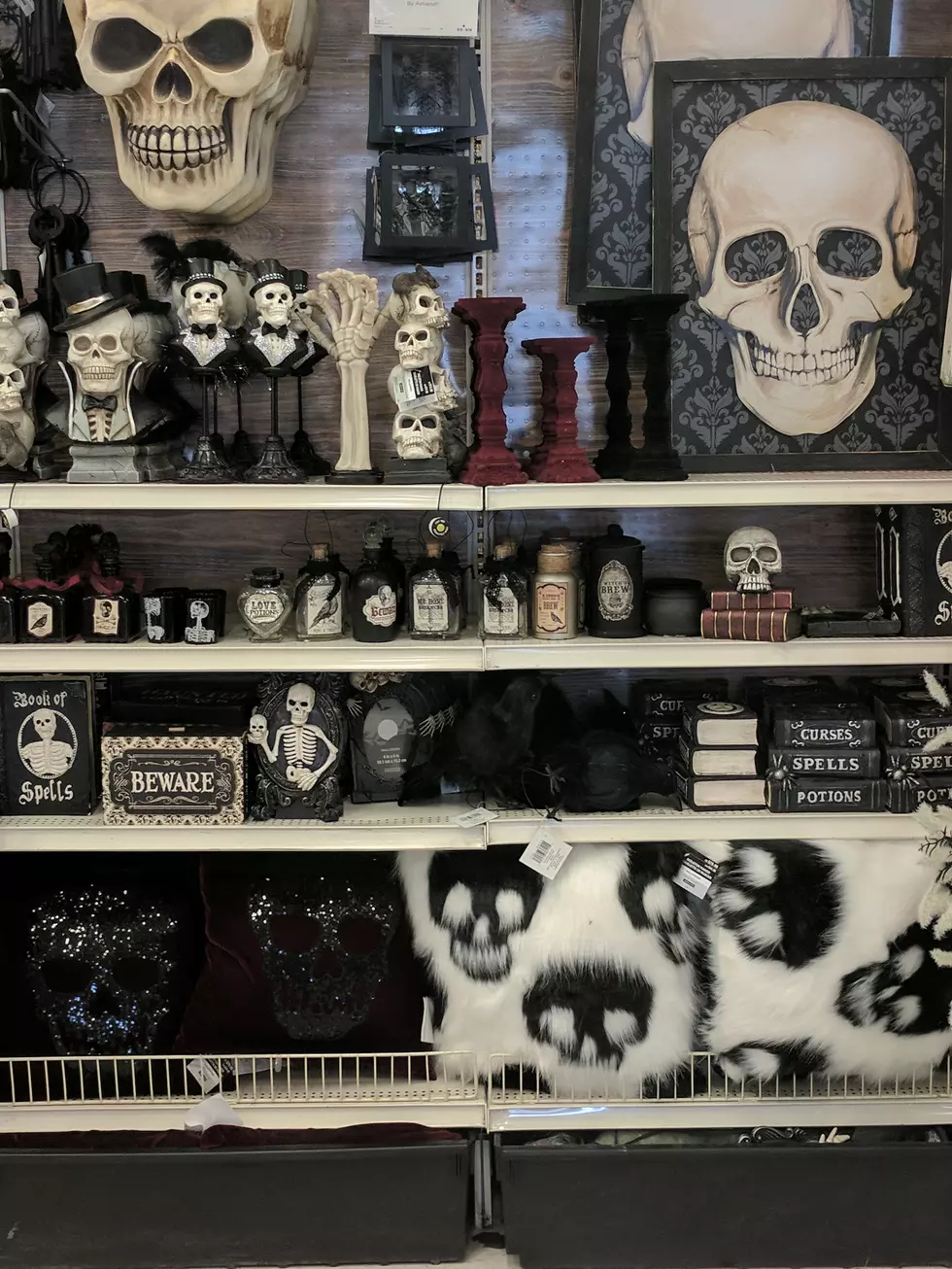 Decorate Your Home All Year Long With Styling Halloween Decor
Emily Slape/KISSFM
Halloween decorations are already dominated some of your favorite stores. You may have even seen some of those trendy memes on social media, describing the excitement of Halloween decor being used to cover the walls of houses. It might sound insane, but if you check out just how trendy yet spooky some items are, you might just want to redecorate.
Long gone are the days of Halloween merchandise consisting of just costumes and candy. Now you can see skull-themed pillows, candles, kitchen wear, blankets and so much more lining the walls of department stores. From witches to skulls, you can use a some of these items in your everyday, all year long.
As a crazy cat lady, I do already own a candle holder that is of a cat head with an open mouth. The candle goes in the mouth and it lights up the eyes. It is only fitting that I have a matching open-mouthed cat bowl. It is cute and something that can easily be seen as an everyday thing.
For those a little more daring, Target has the bowl for you. Once you press a button, this eye bowl opens up and begins to glow. A perfect fit for the home of a Hocus Pocus fan.
Signs so cute and so fit for El Paso, they can be up all year long.
My favorite item that I have way too many of are pillows. That is why I am so torn to purchase even more skull pillows. These are so fluffy and have cute skulls on them, which you can pick sequins or fur. I also need to mention those pretty sweet skull frames that can be used for the perfect selfie.
Candles in a caldron are so subtle but cool, you will want both the spider and bat. I bet you didn't even notice there was a bat and spider on them due to the awesome neon wax!
In this digital age, you won't find many people with books on display in their own. Be the exception and have these fake books that feature witchy sayings; which will make guest question your sanity.
Candle holders shaped as haunted houses and rotting trees are a new thing I am loving! They make any table look festive and help set a spooky, yet romantic mood for scary movies.
My fellow witches will enjoy showing their true colors all year long.
Yes, I have mentioned candles a lot, but look at these sugar skulls! The detail is cute, they look happy and they are overall perfect for a night of honoring your loved ones.