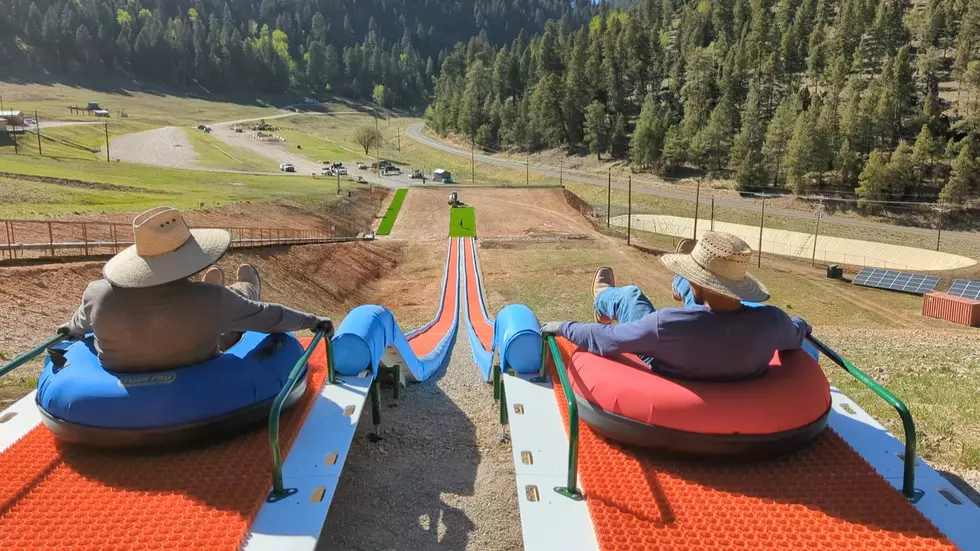 Epic Summer Tubing Slides Near El Paso You Absolutely Need To Ride
Ski Cloudcroft
It's summer tubing season in the mountains of New Mexico.
I know, I know, when you think of tubing in the summer you think of floating in an innertube on a river, lake, or even a water park lazy river.
Enter your number to get our free mobile app
Summer Tubing
Cloudcroft and Ruidoso in neighboring New Mexico are popular destinations for tubing during the winter, and now you can partake in the same thrilling experience over the summer months.
This type of summer tubing is just like winter tubing but without the snow and cold, and both Ski Cloudcroft and Ruidoso Winter Park are offering the fun, family-friendly spin on traditional winter tubing.
If you feel the need for speed, think about adding tubing to your summer to-do list. And, bonus, the cool pines of Ruidoso and Cloudcroft is a short road trip way to beat the El Paso heat.
Tubing at Ski Cloudcroft
Ski Cloudcroft is where you'll find 460 feet of thrill down a hill at speeds in excess of 30 mph.
The tubing runs will be open Fridays from 4 to 8 p.m., Saturdays noon to 8 p.m., and Sundays from noon to 7 p.m. through Labor Day. Tickets are $10 for a single run, $20 for three runs, and $25 for 5 runs.
Visit the Ski Cloudcroft website for more info.
How to Get There
Ski Cloudcroft is located 3 miles east of the Village of Cloudcroft at 1920 1/2 U.S Highway 82.
Tubing at Ruidoso Winter Park
Summer tubing at Ruidoso Winter Park is sold in 60-minute blocks, and you don't have to waste any of the time you paid for walking uphill after sliding down thanks to the "magic carpet lift."
Besides, you'll need the energy you save for holding onto the tube because it's a wild ride down.
Ruidoso Winter Park is open Fridays through Sundays 10 a.m. to 4 p.m., and then daily beginning July 1. Tickets are $16.25. The Ruidoso Winter Park website has more details.
How to Get There
Ruidoso Winter Park is located in Alto, New Mexico on Lower Ski Run Road.
El Pasoans Favorite Places to Get Ice Cream