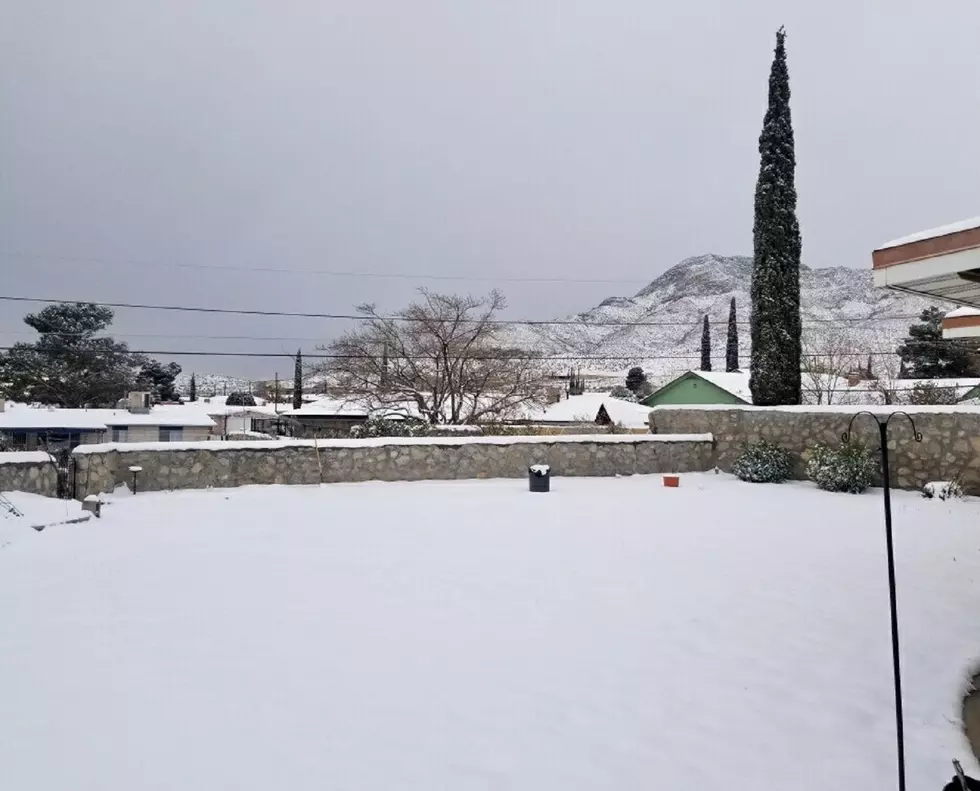 Entire State Of Texas Under Winter Storm Warning For 1st Time In History
ma
For the first time in history, the entire State of Texas has been placed under a winter storm warning prompting a Federal Emergency Declaration.
Over the weekend, an Arctic freeze swept through the country's central and southern parts, including Texas, bringing dangerously low temperatures not seen in decades and triggering a winter storm warning.
According to Meteorologists, the entire State of Texas is experiencing a historic freeze. Every single county in the massive State, including El Paso, is currently under a winter storm warning making for a once-in-a-generation type of event.
Not since the storm of February 2011 has El Paso been under a frozen spell that shut down the city. It's been ten years since that winter storm brought on rolling blackouts, road accidents, and a shortage of plumber's and materials to deal with the number of busted pipelines across the city.
Today in Texas alone, the current freeze is responsible for rolling blackouts affecting over 2 million residents, water pipes freezing over, and officials even warning that people might die of hypothermia and carbon monoxide poisoning.
The cold snap has also been the cause of multiple highway accidents and car pileups, including the one that occurred in Fort Worth just a few days ago, where over 100-vehicle pile-up caused by low visibility and icy conditions.
In El Paso, several traffic accidents were also reported by the Texas Department of Transportation, including a 15-car pile-up crash that closed I-10 West near Fabens at mile marker 50.
Over the weekend, Gov. Greg Abbott issued a disaster declaration to increase state agencies' response to help lessen impacts such as travel and power and requested a federal emergency declaration approved on Sunday by President Joe Biden.
While the snow may have melted by now, low temperatures will linger until this weekend, when El Paso is forecasted to return to its usual sunny weather with a high in the low to mid-70s.
TIPS: Here's how you can prepare for power outages