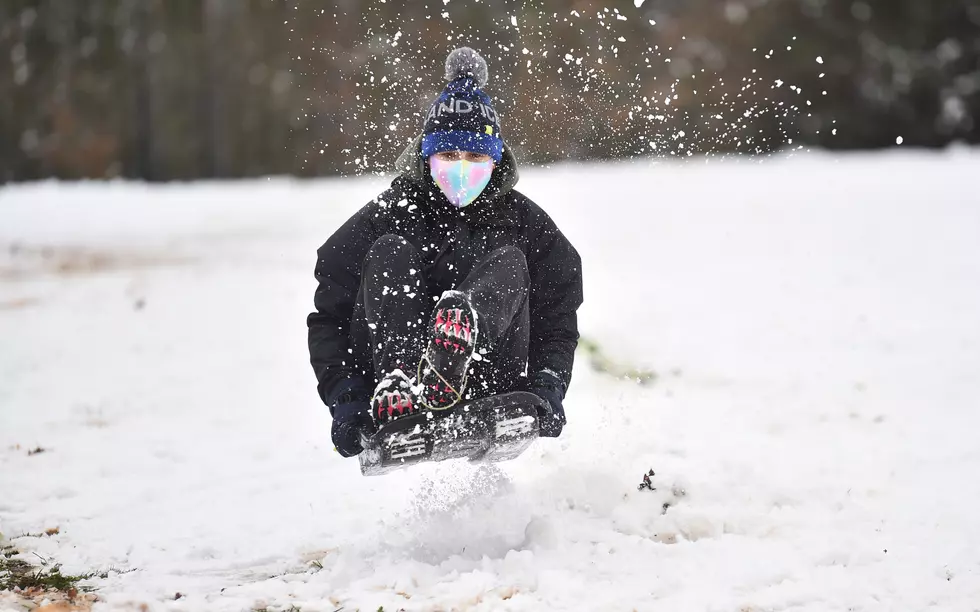 How To Enjoy Real Winter Fun In The Desert
Getty Images
If you love desert life but want to experience a true winter and fun winter activities, El Paso is a good place to be.
El Paso is only a couple of hours away from "winter" and you can easily pull off anything from a nice afternoon "daytrip" to a full on vacation in Ruidoso.
Located about 140 miles north of El Paso, Ruidoso is loaded with fun winter stuff to do. You can go tubing at Ruidoso Winter Park.
You can also go skiing, take a sleigh ride, see some awesome Christmas lights, get in a little ice skating and much more.  If you like fishing in the cold, you can do that too.
If you just want to relax and enjoy a warm fire as you watch the snow fall, you can "chill" in Cloudcroft, not far from Ruidoso. If you stay at The Lodge, you may even get some spooky chills courtesy of Rebecca who haunts The :Lodge.
Real snow and really cold temperatures ... a true winter experience is just a couple of hours away. Sit by a fire, enjoy a hot cocoa, (maybe with an extra ingredient or two), and forget about the desert for an afternoon, a night, a weekend or longer.
If you want a taste of winter but prefer to stay in El Paso, head downtown and check out Winter Fest.
See all the lights, enjoy snacks or a warm drink and get in some ice skating on a genuine, 80' by 35' ice skating rink.
El Paso Winterfest 2022
Townsquare Media El Paso was invited out to an exclusive media event to kick off El Paso Winterfest 2022.
This year, Townsquare Media is teaming up with El Paso Live and the City of El Paso to bring a real ice rink to Downtown El Paso.