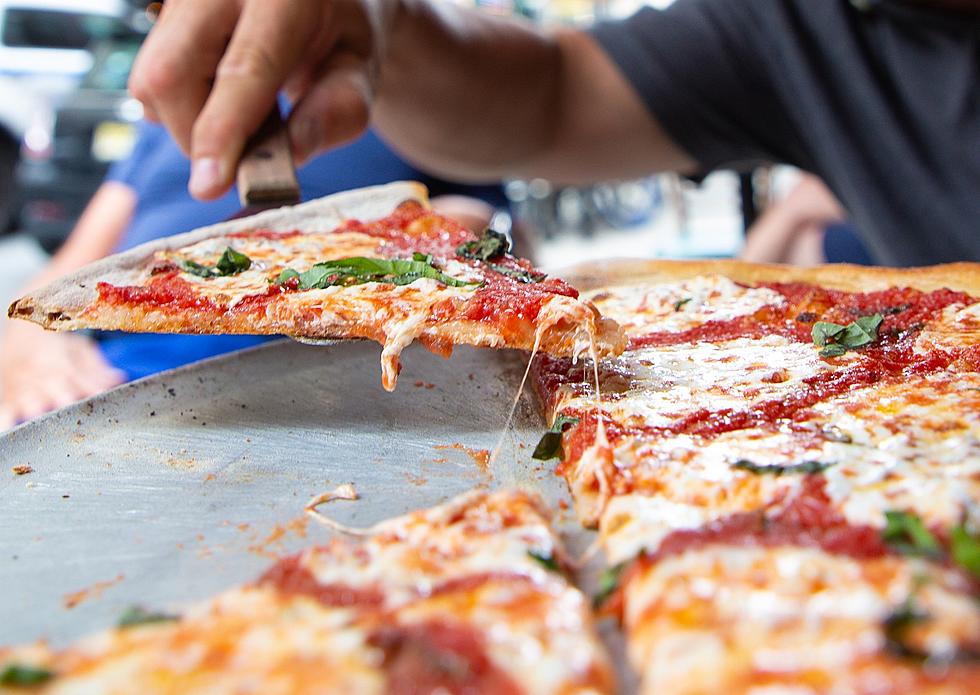 Enjoy These 12 National Pizza Day Freebies & Deals in El Paso
Getty Images
Satisfy your cravings for a slice of a pizza with these freebies and deals you won't want to miss out on during National Pizza Day.
If you are a fan of a crispy crust, mouthwatering sauce, cheese, and a combination of personalized toppings on a pizza, then you might want to celebrate National Pizza Day with these deals.
BJ's Restaurant and Brewhouse
Now through Sunday, when you order takeout or delivery at BJ's Restaurant and Brewhouse, you can get 50% off large pizzas by using the code HALFOFF at checkout.
Chuck E. Cheese
Purchase any food and beverage combo and receive 10% off any games package at Chuck E. Cheese.
Cici's Pizza
Get two large one-topping pizzas for just $5.99 each when you order online at Cici's Pizza. Offer good for a limited time.
Dominos
Dominos is tipping out $3 towards your order when you order a carryout online. Promotion valid now through May 22, 2022.
Little Caesar's
Get one The Batman Calzony for $7.99 – this is an online special only.
Marco's Pizza
Marco's Pizza offers up to four-toppings when build-your-own Pizza Bowl for just $7.99.
NYPD Pizza
NYPD Pizza inside Sunland Park Mall offers a free coke when you purchase two slices.
Papa John's
Get Papa John's New Epic Stuffed Crust Pizza with one-topping starting at just $15.
Peter Piper's Pizza
Participating locations offer a dine-in, carryout, or online "double-up" offer, including two large 1-topping pizzas for $24.
Pieology
Download the Pie Life Rewards to receive $2 off any purchase. The offer expires at the end of the day and is available at all participating locations.
Pizza Hut
Pizza Hut is offering its Big Dinner Box for $21.99, including two medium one-topping pizzas, five breadsticks, and your choice of pasta or wings. You can also substitute the sides for another medium pizza.
Sbarro at Bassett Place
Sign up for Sbarro's The Slice Society and get a FREE XL NY Slice with the purchase of a beverage.
Socorro's El Charlatan 12-Course Chef Curated Menu in Mouthwatering Pictures
35 Unwritten Rules That True El Pasoans Know: