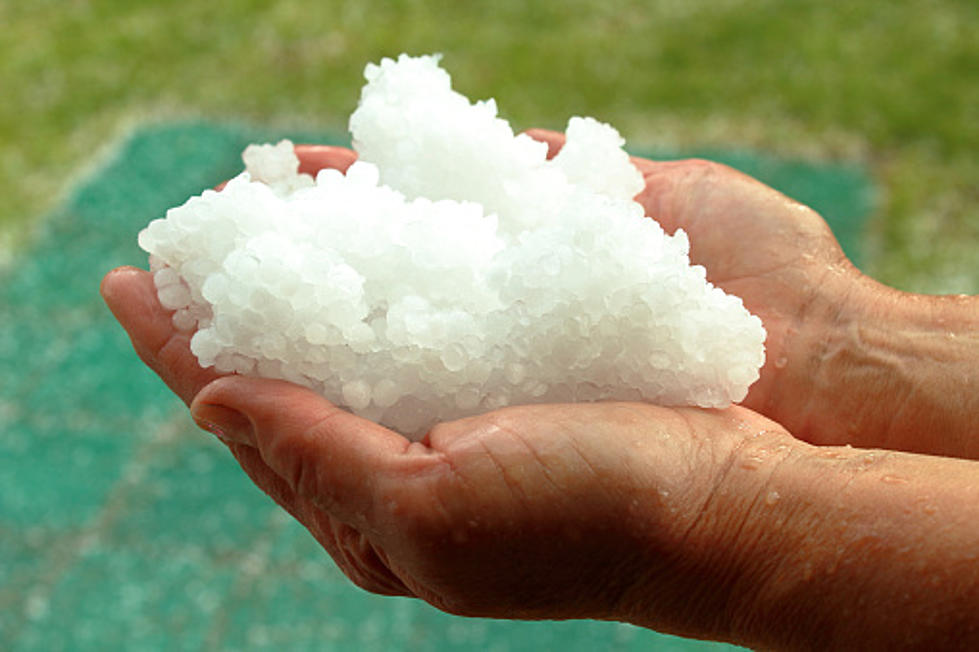 El Paso's Lucky for Not Dealing with Gorilla Hail During Storms
Getty Images/iStockphoto
El Paso sure is lucky when it comes to the kind of weather we typically have. Sure El Paso has its moments of suffering from bipolar weather at times but the majority of it is nice weather.
Enter your number to get our free mobile app
Now we have no clue what a snow day is compared to other states. Some cities deal with some seriously scary types of weather alerts. For example, sure we got snow in March but it is nothing compared to the snow Denver gets.
Better yet, when it comes to rain we don't get a lot of it like Seattle does. But you better believe when it rains in El Paso, it floods.
Luckily though, El Paso has not experienced gorilla hail as other Texas cities have recently.
Chris Suchan a Meteorologist shared a photo from a viewer Gina Brown of the gorilla hail that hit Salado, Texas.
You can see Gina Brown's hand beside the gorilla hail to show you the comparison in size. Just imagine I believe so many people would freak out if El Paso had gorilla hail one day.
Thankfully, El Paso hasn't had a tornado, knock on wood. In fact, El Paso was ranked 7th for being the area with the lowest tornado rate.
That is all El Paso needs. Is gorilla hail something that will be add to our list of bipolar weather?
Sure Covid-19 didn't really keep locals staying in but I bet gorilla hail would keep every El Pasoan indoors.
KEEP READING: What to do after a tornado strikes