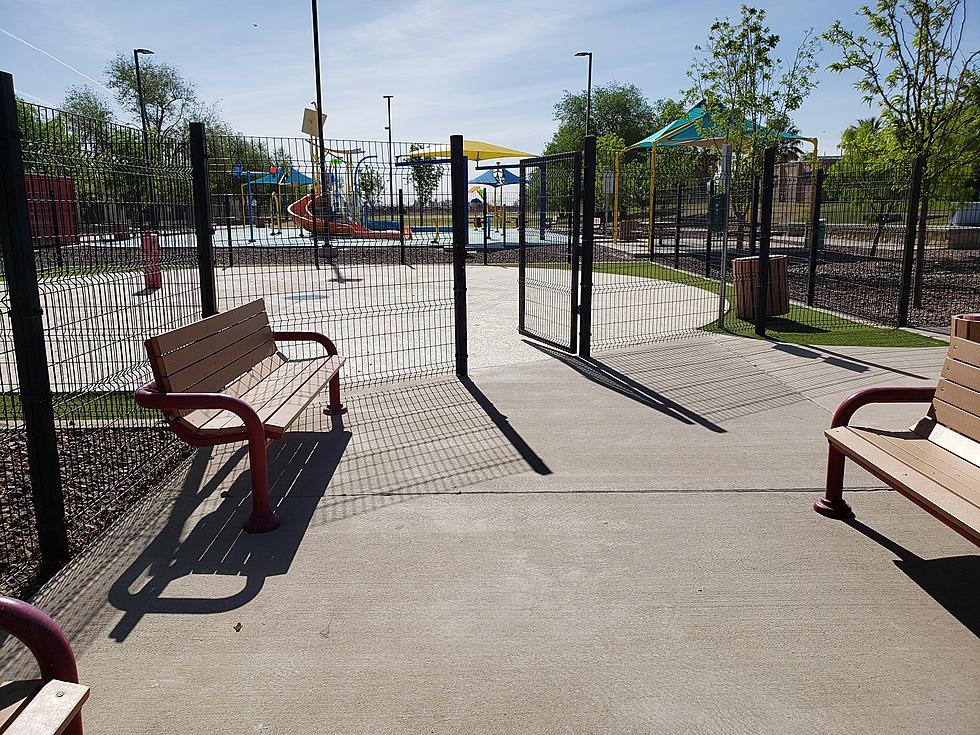 El Paso's Lower Valley Spray Park Closed Until Further Notice
mike
The kids may be back in school but that doesn't mean the weather has changed enough to not need a splash around to cool off. The City of El Paso's Parks and Recreation Department took to Twitter Friday afternoon to announce that the Lower Valley splash pad is going to be closed until further notice. The only thing they didn't tweet out was why or give an estimated length of time it would be unavailable to the public.
I reached out to Rick Isias with the Parks and Recreation Department and he sent me this statement:
"The spray park portion of the park has been closed until further notice. Parks tells me it's a maintenance issue that has to do with a certain part that keeps the spray park activated. Parks is working to replace the part and get the spray park running as soon as possible. No specific time frame was given but I'm told it won't be too long. In the meantime, neighborhood residents can visit the spray park at Pavo real which isn't too far from Hidden Valley. The other spray parks around town are also an option."
There are other splash parks available. Here is a list of all the splash parks in El Paso:
Chamizal Community Park
San Jacinto Plaza Splash Pad
114 W Mills Ave
Sue Young Park
9730 Diana Drive
Hidden Valley Spray Park
200 Coconut Tree
Grandview Spray Park
3100 Jefferson
Pavo Real Enhanced Spray Park
9301 Alameda
Enhanced Spray Park with 2 separate spray parks of one for humans and one for dogs.
Westside Community Park
7400 High Ridge
Marty Robbins
11600 Vista Del Sol
Braden Aboud Memorial Park
4325 River Bend
Salvador Rivas Jr. Park
12480 Pebble Hills
El Paso Zoo Hunt Family Desert Springs Splash Pad
Follows El Paso Zoo hours
4001 E Paisano Dr.
50 Most Popular Chain Restaurants in America
YouGov investigated the most popular dining brands in the country, and Stacker compiled the list to give readers context on the findings. Read on to look through America's vast and divergent variety of restaurants—maybe you'll even find a favorite or two.