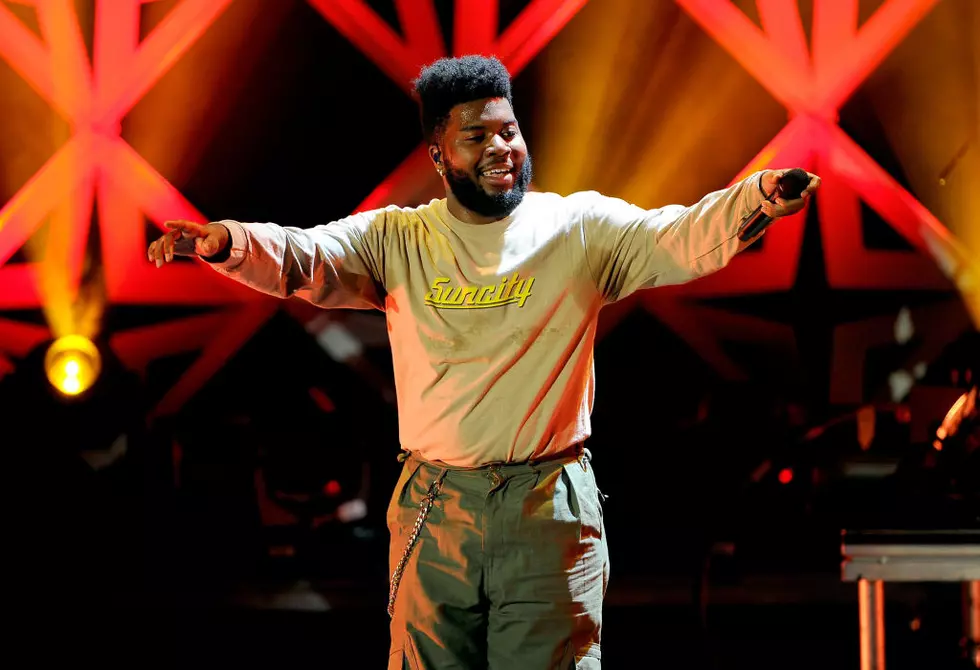 El Paso's Khalid Shares 'Saturday Night Live' Rehearsal Video
Getty Images
El Paso singing sensation Khalid is getting ready for another turn on national television this Saturday.
The recently-turned 21-year-old Americas High grad will be the musical guest on Saturday Night Live, and today dropped a clip of himself rehearsing one of the songs he'll be performing.
The video shows a casually dressed Khalid singing 45 seconds of Better, off his SunCity EP, with several equally comfortably dressed backup singers behind him.
And if the SNL teaser video with host Idris Elba is any indication, Khalid's second song might very well be Talk, the lead single from his forthcoming sophomore release out April 7. Typically, the musical guest does two musical numbers.
Talk, which is #2 on the Hot R&B Songs chart and the R&B Streaming Songs chart this week (behind Better on both charts, incidentally) is featured prominently throughout actor Elba's video of "the extremely true story of what happened" when he was asked to host the show.
Saturday Night Live airs at 10:30 p.m. Saturdays on the local NBC affiliate.