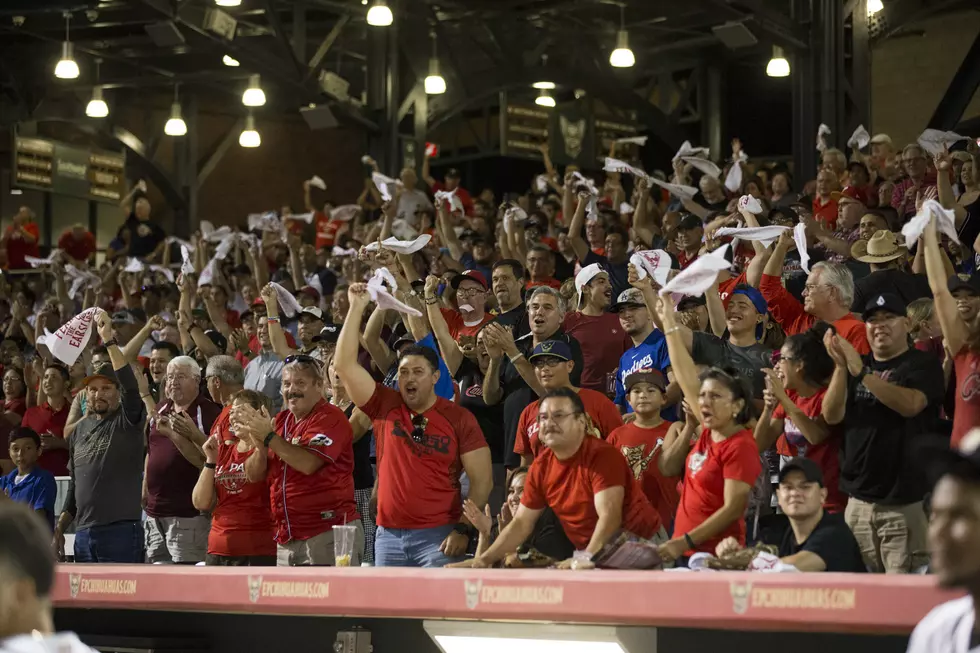 El Paso Women Swoon Over EP Chihuahuas Player
Ivan Pierre Aguirre for the El Paso Chihuahuas
Over the weekend, the El Paso Chihuahuas were battling for the Pacific Coast League Championship, against the Memphis Redbirds. Even though they did fall to the Redbirds in Game 5, the last two games of the series caused some major excitement for El Paso women.
As a way to get fans out to the Southwest University Ballpark, the EP Chihuahuas crew usually records their players inviting people down to the game. For some reason, the video to promote Game 4 of the series caught the social media attention of many flirty El Pasoans.
The video that started it all can be seen below. It's pretty basic by just featuring EP Chihuahuas player, Chase d'Arnaud inviting fans out to the Game 4. What isn't basic is the attention it received from some very vocal ladies!
Of course, the EP Chihuahuas took advantage of this attention to get more lovely, thirsty ladies to Game 5! They recorded another video of #16 and made it more for the ladies.
With a smile and a wink, Chase conjured up more social media love and feisty comments. A total of 324, actually.
Of course, there is always one hater in the bunch.

Chase can't see the haters as he is being blinding by the heart emojis that have been pouring in. Even though the EP Chihuahuas lost, the real winner here is the marketing team.