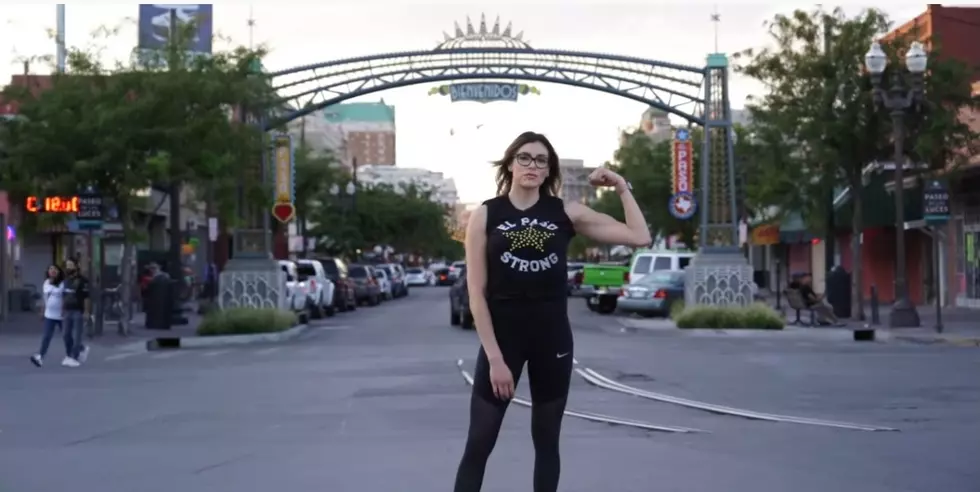 'El Paso Strong' Tribute Video Is What We Need Today
Devin Cuevas Youtube
Since the mass shooting at the Cielo Vista Walmart last August, the message 'El Paso Strong' has become a prominent part of the city's identity. Emblazoned on billboards, murals, and especially on t-shirts, the motto helped galvanize a shocked community.
One of the many tributes produced by locals in the hopes it would help the city heal and stay strong was a video by Devin Cuevas. The self-professed "guy with cameras" who likes to dabble with photography and making short films, put together a video featuring locals in front of well-known locations around the city showing their, well, strongness.
Using the Khalid song "Angels," the video begins with the words "no matter how great the sorrow nothing will hold us down because we are El Paso strong" before showing shots of locals flexing their arms, most wearing the black t-shirt with the message and the star that has become the most popular of all the El Paso Strong tees.
The 3-minute clip ends with photos of the makeshift memorial behind the Walmart where the shooting took place and the words "in memory of the 22 lives lost on August 3, 2019." (At the time the video was produced and posted in 2019, "Memo" Garcia had not passed away. He lost the fight 9 months later.)
Cuevas told a local news station when interviewed about the video a year ago, he wanted El Pasoans "to feel like we don't need to be afraid and should continue living our lives with a sense of strength and resilience."
I'm re-posting the clip because today, one year later, its message and the feels it invokes is something our community still needs.
WE ARE EL PASO STRONG (2019)