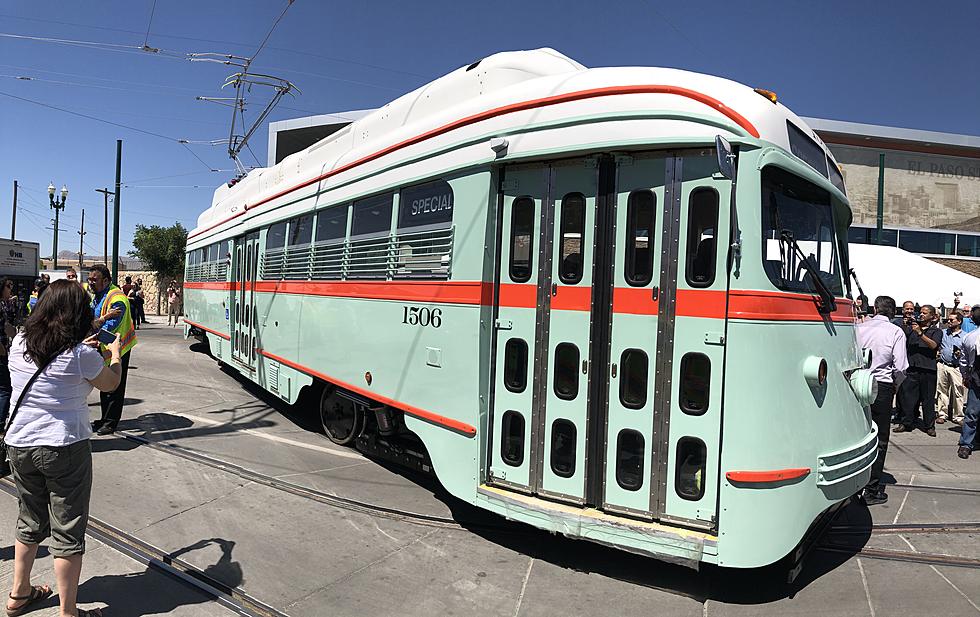 El Paso Streetcars Aren't Free Anymore – Here's How Much They Cost To Ride
Patricia Martinez
For a while during the holiday season the El Paso streetcars were free to ride. Weekends were free from when they opened on November 9th until yesterday, January 6, but all that is ending. You will now have to pay to ride the streetcars all the time.
The good news is that they aren't any more expensive than the Sun Metro fares. Rides will cost $1.50 for one ticket or a daily pass for $3.50 and children 6 to 18 are $1. For your fare, you get to ride on iconic, restored, original streetcars that first ran in and around downtown El Paso until they were phased out in 1974.
The only difference between the streetcars and the Sun Metro bus routes is the streetcars are limited to only the downtown area, but you have two routes to choose from. You can travel the 4.8-mile route in two loops through Downtown El Paso. The first loop, called the Figure Eight Loop, and the Downtown Loop. There are 27 stops, including at the Chihuahuas ballpark, the Convention Center, and several businesses and restaurants in the area.
If you haven't taken a ride on the streetcar, I highly recommend it. It's a lot of fun and completely Instagrammable. The best part of the ride for me was the look on people's faces when you glide past them. Check out the streetcar! It's taking a ride in El Paso history!