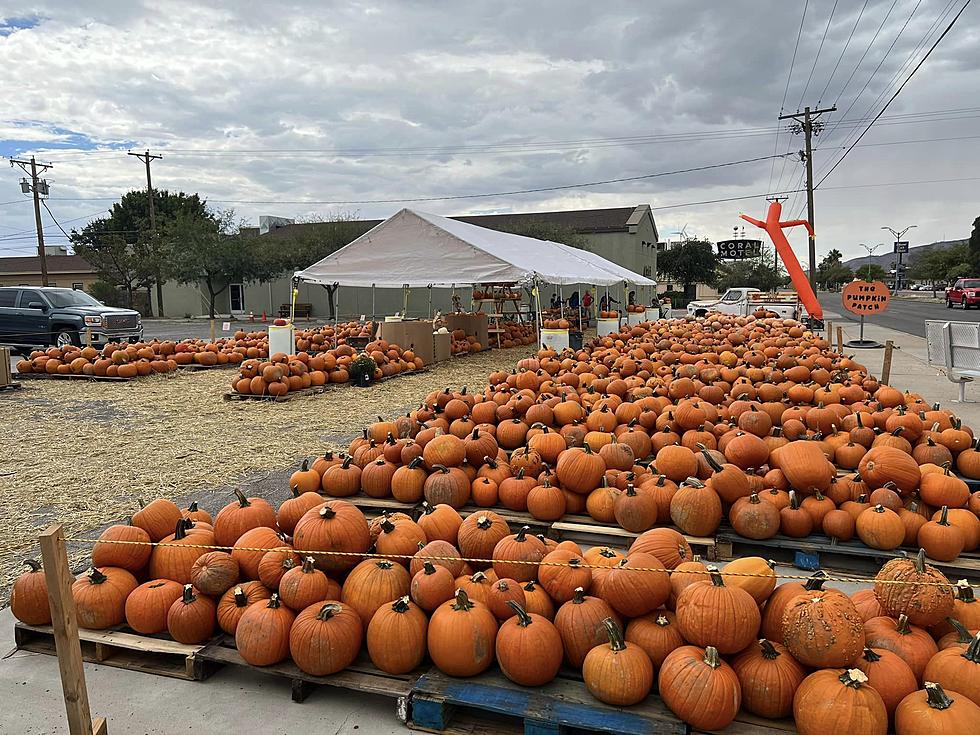 El Paso Pumpkin Patches for Those Who Don't Want to Go to a Corn Maze
Trail Life USA TX 915 Facebook
Now that autumn is officially here and the seasonal decorations are starting to go up perhaps you are on the hunt for pumpkins to carve, paint, or use as front door décor.
The three area corn mazes -- El Paso's Corn Maze, La Union Maze, and Mesilla Valley Maze -- are an excellent place to pick out and buy pumpkins. They have a huge selection, and there are so many activities for the kiddos to run around and do.
But for those looking to bring a gourd or two home without having to pay admission and negotiating the crush of people at the maze, here are a couple of alternatives inside El Paso city limits. Sure, the supermarkets have them and I get the whole convenience thing, but where's the fun in that?
Enter your number to get our free mobile app
Beth El Pumpkin Patch
6440 Montana
Photo backdrops, pumpkin painting, a large variety of pumpkins to choose from, and profits that are used to do the Lord's work.
Open through October 31. Tuesday – Thursday 10 a.m. to 7 p.m., Friday and Saturday 9 a.m. to 8 p.m., and Sundays 12 p.m. to 5 p.m.
Vista Ysleta United Methodist Church
11860 Rojas
Buy pumpkins, take pictures in the photo booth, and celebrate fall. Proceeds benefit the Boy Scouts and Cub Scouts of Troop 279.
Open all of October Monday - Friday 4:30 p.m. to 8:30 p.m., Saturdays 10:30 a.m. to 8:30 p.m., and Sundays 12:30 p.m. to 8:30 p.m.
10 Things You'll Only Understand If You Grew Up in Northeast El Paso
Sunrise Shopping center in Northeast El Paso was a Northeast staple for years! Here are 10 things you'll understand if you're also from the Northeast
Things You'll Find in An El Pasoans Backyard