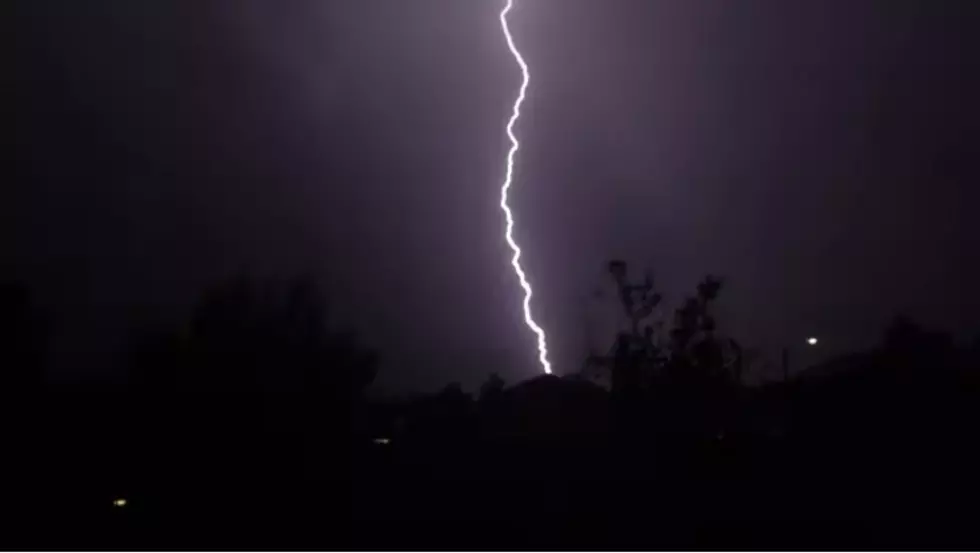 El Paso Photographer Captures Intense Thunderstorm In Slow Motion Video
Courtesy: Jorge Salgado
Ok, so…. What did we do to Mother Nature over the weekend for her to just go off on us like she did last night?! 
I just moved to the Horizon area and what first started as a nice cloudy evening quickly turned into a downpour of rain and some CRAZY thunderstorms that lit up the El Paso skies.
I was driving my son to his dad's house during this storm and I would catch myself saying out loud, "Oh My Gosh the sky is lit!" And then my son would look at me and tell me to stop... So I did, but Mother Nature didn't.
El Paso photographer Jorge Salgado always captures the best photos and videos of El Paso's crazy weather.
And honestly, I'm glad we have him because the photo I tried taking of the moon on Monday night looked like a kindergartener took it. (No offense kids.)
Jorge was able to get a video of last night's light show but he went the extra mile and slowed it down for us! Take a look below.
The amazing video shows exactly what I witnessed last night which was the whole sky lighting up all thanks to those pretty intense lightning storms.
Now, lightning is pretty to see from a distance, but as a wise Meteorologist once told me, "When thunder roars, go indoors." (It was Doppler Dave, Duh.) And after seeing the effects of last night's lightning storm on one east El Paso palm tree, I will DEFINITELY be taking Doppler Dave's advice with me whenever I hear thunder!
Apparently the El Paso sky wasn't the only thing that was lit last night. (I hope the tree is doing alright though.)
El Paso's August 4th "Fire" Sunset