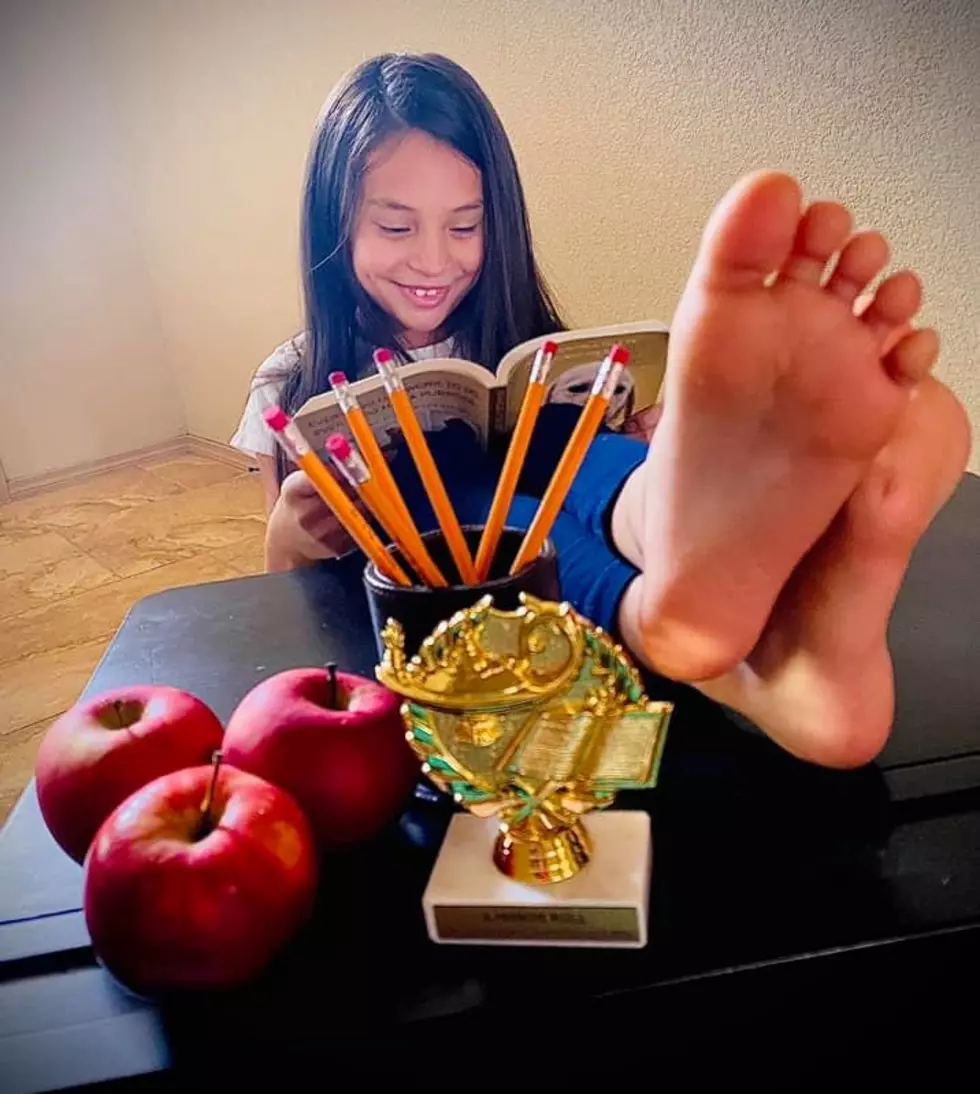 El Paso Parents Show Us Kid's First Day of School Photos, Remote-Learning Setups
Submitted by Cynthia Moreno
Back to school looked very different this year.
Kids weren't slinging a backpack over their shoulder and trudging off to the bus stop, and school parking lots weren't full of parents dropping their kids off before heading to their place of work.
Instead, students from one end of El Paso county to the other began and ended the day in the same place; their home. Because of the coronavirus pandemic, teaching is taking place over Zoom and not in an actual classroom – at least for the time being.
Despite the current uncertainties and anxieties revolving around the 2020-2021 school year, many El Paso area parents kept one annual back to school activity intact: first day of school photos.
While some chose to stick with the more traditional type of photos, others snapped pics of their kid in front of their virtual learning set up. Check out some of the pics shared with us below, and many more on the Mike and Tricia and KISS El Paso Facebook.