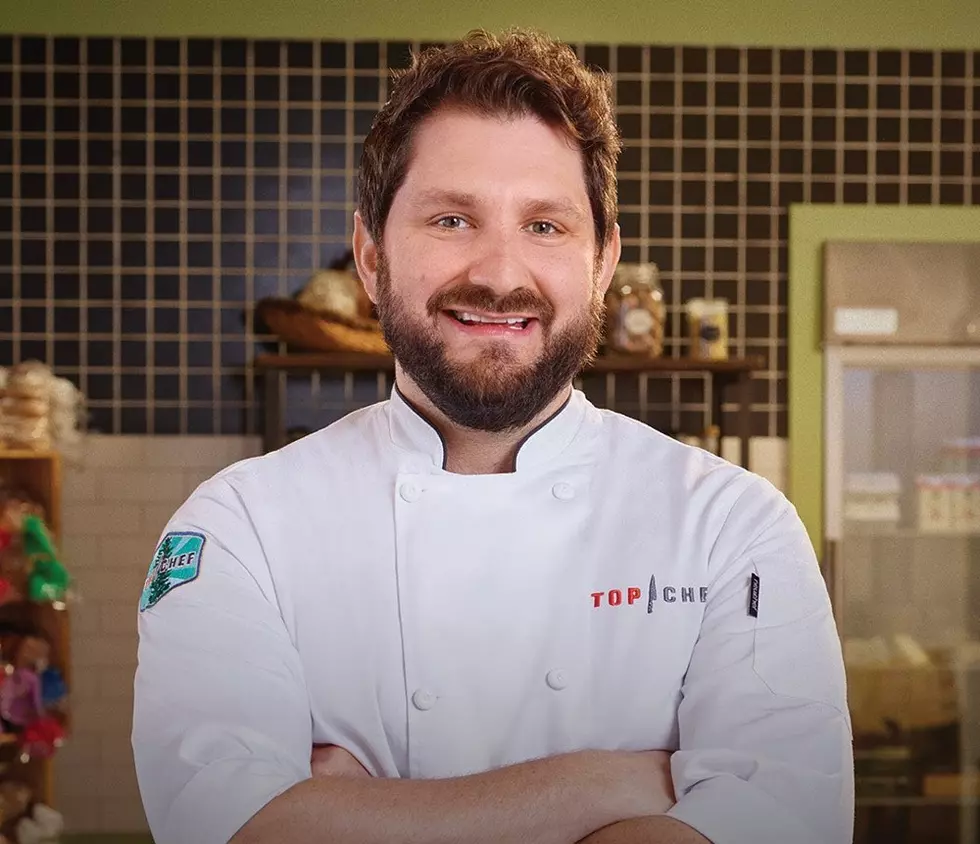 El Paso Native Gabe Erales Keeps Advancing in Latest 'Top Chef' Season
Bravo
As we previously reported, one of the chefs battling to be crowned "Top Chef" on the Bravo reality show is El Paso native Gabe Erales.
Three episodes in to season 18 and I'm happy to report that he has not been asked to pack his knives and go. Gabe is one of 12 "cheftestants" still in the hunt for the coveted title and the six-figure prize money that comes with it.
While I haven't watched every program, I have been keeping up with the results every week. Leading up to this week's episode, Erales has not received a lot of face time or airtime but he's performed good enough to still be in it to win it.
His dish was selected as one of the top entries in the first two Elimination Challenges but did not win, and although in the most recent episode that aired on 4/15, his dish was not chosen as one of the top entries, it wasn't at the bottom either giving Gabe the opportunity to make it through to the next challenge.
Enter your number to get our free mobile app
Born and raised in El Paso and now living in Austin, Gabe began working in the restaurant business at age 15. After graduating from Eastwood High School, he moved to Austin to attend college at the University of Texas where he got a master's degree in Mechanical Engineering.
It was during this time, according to Bravo, Gabe realized his true calling was in the kitchen and put himself through culinary school at Le Cordon Bleu Austin.
He most recently served as Executive Chef of Comedor Restaurant, a Mexican restaurant in Austin that was voted Best New Restaurant by Esquire Magazine (2019), Austin Monthly (2019), and Texas Monthly (2020)
Times El Paso Was an Answer or Clue on Jeopardy! – 2010 to Present