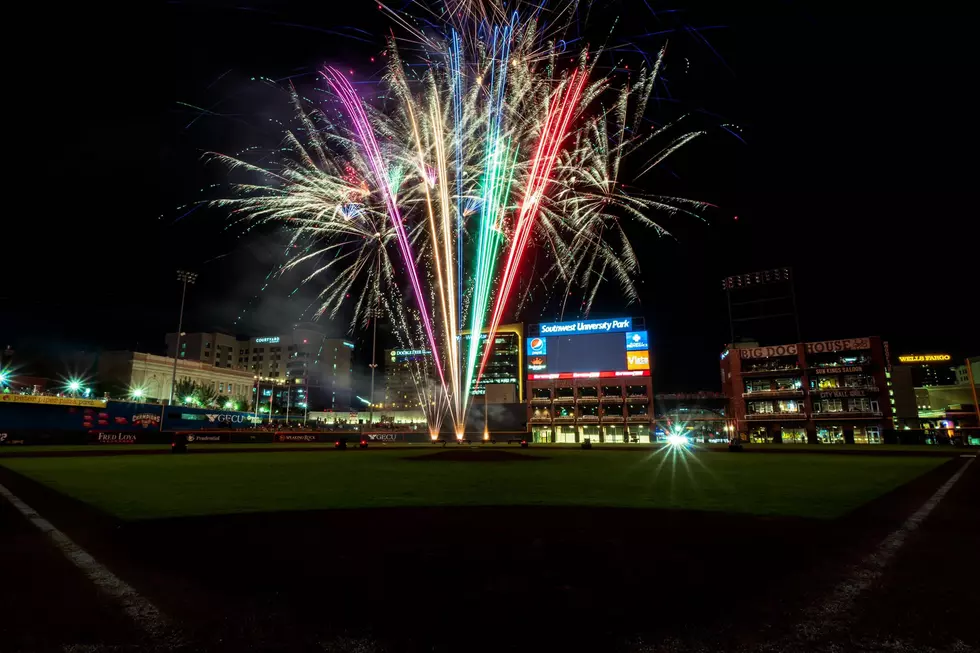 El Paso Chihuahuas to Host Three Big, Bright 4th of July Fireworks Nights
El Paso Chihuahuas
Post-game fireworks are arguably the El Paso Chihuahuas' most popular recurring promotional night.
Just because the Chihuahuas aren't in town on the 4th of July doesn't mean there won't be fireworks at Southwest University Park.
Enter your number to get our free mobile app
Independence Day Celebration
The C-dogs are in town the weekend before the Fourth hosting one of their biggest rivals, the Oklahoma City Dodgers (boo!), and there's going to be fireworks both on the field and after each game.
A crowd favorite since the early days of Diablos baseball, the Chihuahuas will continue the popular tradition of fireworks nights with a three-day Independence Day Celebration that will blow up the night sky from July 1 through July 3 with an extended fireworks display after Sunday's game.
And because it's all about 'Merica, the team will be wearing their Stars & Stripes jerseys each night.
The Sunday, July 3, game will include a Light-Up U.S. Flags giveaway while supplies last. It's also Salute to Service Sunday so all active-duty military and veterans get a Pretzel & Beer combo for free. Hooah!
If you plan to attend one of the three fireworks nights, here's a tip from your Uncle Mikey: the fireworks look even more amazing when you're not viewing them through that small screen on your smartphone.
5 Rooftop Bars in El Paso
11 El Paso Specialty Mexican Pizzas