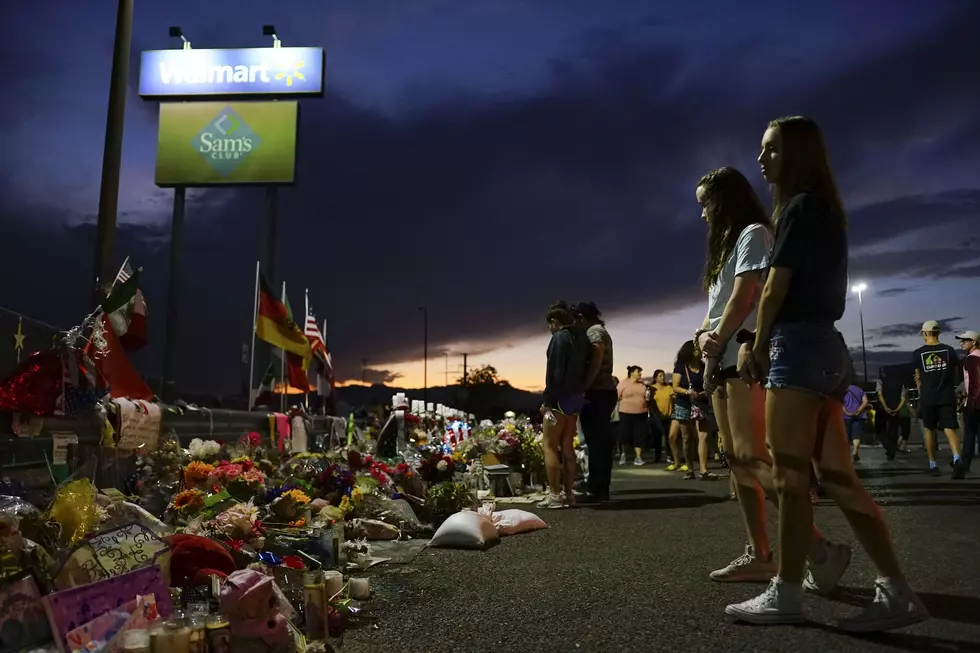 El Paso August 3 Shooting Mentioned In Day 3 Of Trump Impeachment Trial
Getty Images
At yesterday's Trump impeachment trial, the El Paso August 3rd shooting was mentioned during House impeachment managers' testimony.
During day three of the Trump Impeachment Trial, the horrific August 3 shooting in El Paso was brought up as evidence of how his words have provoked hate crimes against minorities.
Over the last couple of days, House impeachment managers have been showing powerful and previously unseen video and audio from the horrific siege that breached the U.S Capitol on January 6, 2020.
House impeachment managers continue to raise the role of racism in the riot and events such as the El Paso August 3rd shooting that lead up to the Capitol insurrection.
On August 3, 2019, around 10:30 a.m., a lone gunman from Allen, TX, armed with an AK-47, entered Walmart near the Cielo Vista area in East El Paso and opened fire, killing 23 people and injuring dozens more. The shooter was arrested without incident on-site and would later be charged with capital murder. The FBI considers the Walmart shooting as an act of domestic terrorism and hate crime and is officially considered one of the nation's deadliest attacks and shootings on Latinos in modern American history.
The house impeachment managers rested and concluded their opening arguments against former president Trump on Thursday afternoon. Throughout the proceedings, democrats used Trump's own words, tweets, and actions, and social media posts from insurrectionists along with newly released surveillance video to make their case of how he incited the riot at the Capitol.
Former President Trump's attorneys began their defense arguments today at the Senate Impeachment Trial.
PHOTOS: Scene at U.S. Capitol shows chaos and violence