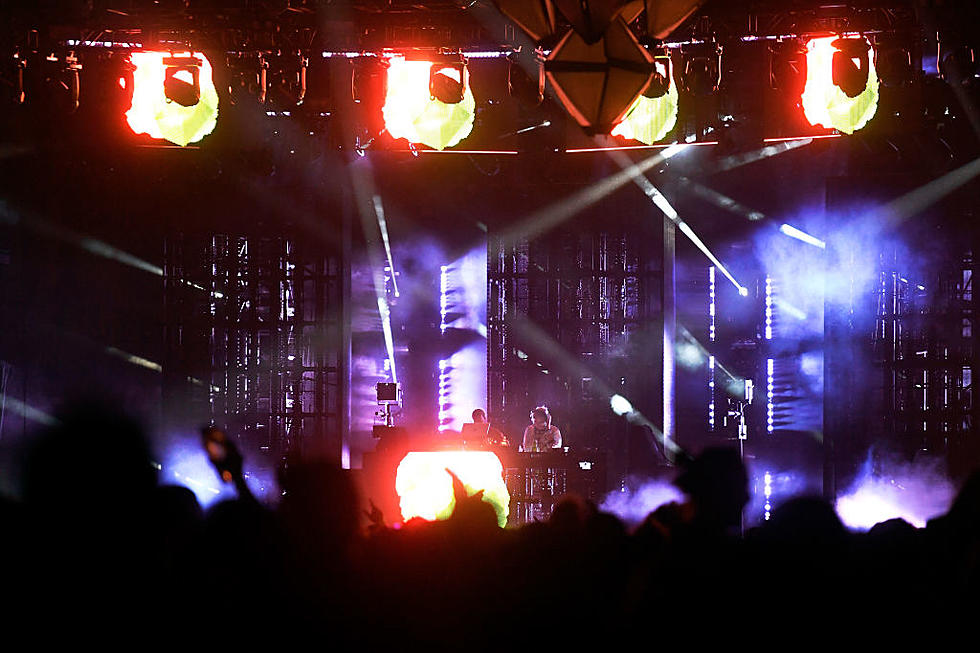 EDM Music Festival Returns to Ascarate Park Labor Day Weekend
Getty Images
It's been a few years since electronic dance music lovers and festival fanatics have had the opportunity to converge on Ascarate Park for an EDM festival. But the glowstick dry spell ends this year.
The county park will play host to the inaugural Freakazoid Robots Festival over the Labor Day weekend. The two day rave, set for Saturday, September 4 and Sunday, September 5, will feature three stages and some of the world's top dance, bass, and house and techno artists playing tasty beats on their laptop.
While there aren't a whole lot of details about this new EDM beat bash, the "Phase 1" lineup has been unveiled. Going hard this year will be a diverse group that includes Adventure Club, Alesso, Atliens, a back-to-back DJ set with Boogie T and Dirt Monkey, as well as El Paso music producer and DJ Riot Ten.
A total of 30 artists were revealed in the first phase lineup announcement. Phase 2 will be revealed in the coming weeks.
Freakazoid Robots Picks Up where SCMF Left Off
The last time this type and this large of a music festival took place in El Paso was when Marshmello headlined the Sun City Music Festival in 2017.
That was also the last time there was a Sun City Music Festival. Hopes for a 2018 SCMF were dashed when the promoters, SMG Events and Disco Donnie Presents, called it off. There was never a reason cited for why the festival was canceled. Disco Donnie Presents is co-promoter of the Freakazoid Robots Festival.
If you're looking for a place where you can wear as little as possible while you whirl and bounce to dance, trance and more under the sweltering desert night sky then this is the end-of-the-summer party for you.
Check out the Freakazoid Robots 2021 Festival website for ticket info. And don't forget to save a few bucks for glitter.
The 40 Best Cover Songs by Rock Bands